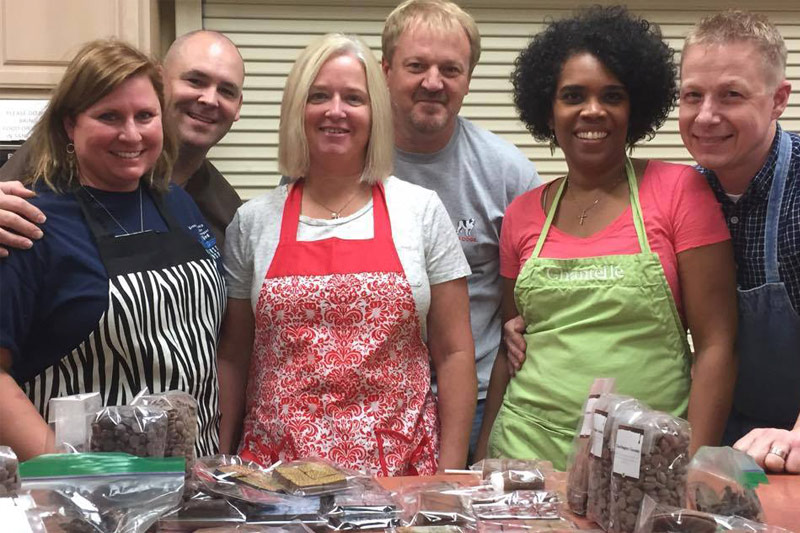 * Do you love to wow friends and family at birthday parties and family celebrations with special treats?
* Do you enjoy making handmade gifts to share?
* Are you passionate about chocolate and interested in learning more about it?
If you answered 'yes' to any of these questions, then ChezSlaughter Chocolate Online Academy has a course for you!
Bonjour Y'all! My name is Jeff Slaughter and I when I'm not in Europe for work, I run a small 'roving chocolate company in northwest Louisiana. I love to share my passion for Belgian chocolate and am offering my first online chocolate course for fellow chocolate lovers.
Read on to find out how you can be part of my first course at the lowest price it will ever be offered!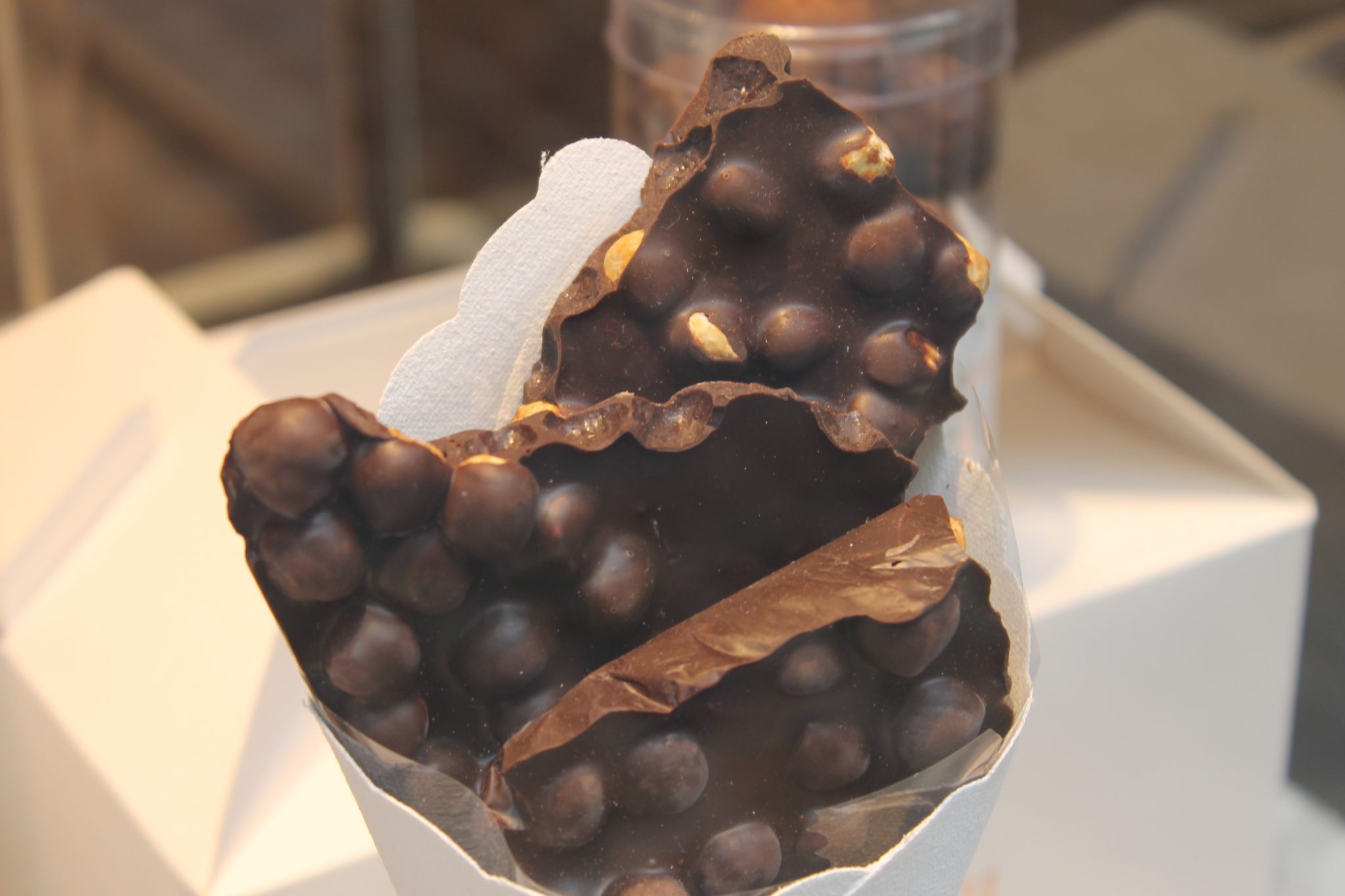 Introducing: Fun With Belgian Chocolate
Fun With Belgian Chocolate is an 8-week course designed to:
* Teach you about Belgian chocolate history, culture and why Belgian chocolate is so well-loved around the world.
* Teach you how to master the art of tempering chocolate, a necessary technique that will give your chocolate treats a professional look and feel.
* Show you how to transform ordinary-looking Belgian chocolate chips into delicious gourmet treats right in your home kitchen.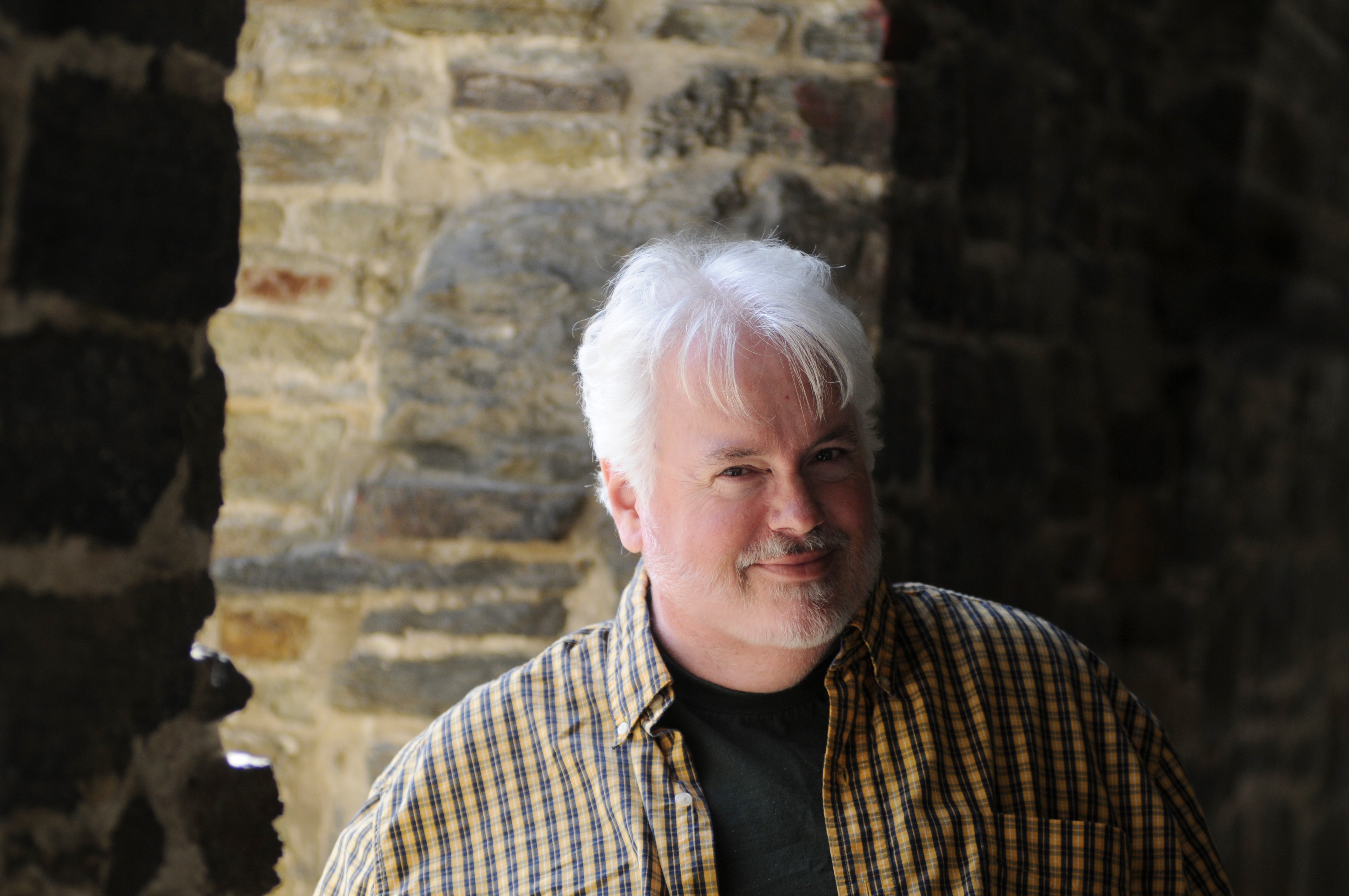 My Story
Although I'm a native of Shreveport, Louisiana, my family and I lived in Belgium for 14 years and fell in love with the country's culture, charm and chocolate.
While there, I took a professional chocolatier course and learned to work with Belgian chocolate. It was a wonderful place to study chocolate. I had access to one of the largest chocolate supply stores in the world in Antwerp, Belgium. And with some 300 different chocolate companies in Belgium, inspiration was literally around the corner.
When we moved our base to northwest Louisiana in the United States, I started a small chocolate venture to help support my frequent trips to Europe to continue my work there. In addition to making and selling chocolate, I began offering live workshops to share my passion, knowledge and skills.
This fast became one of my favorite things to do. Unfortunately, live workshops are limited due to geographical constraints. But now, through ChezSlaughter Chocolate Online Academy, I can work with anyone in the world and teach chocolate lovers and foodies like yourself how to work with fine chocolate in your home and make artisan treats for yourself, your family and friends.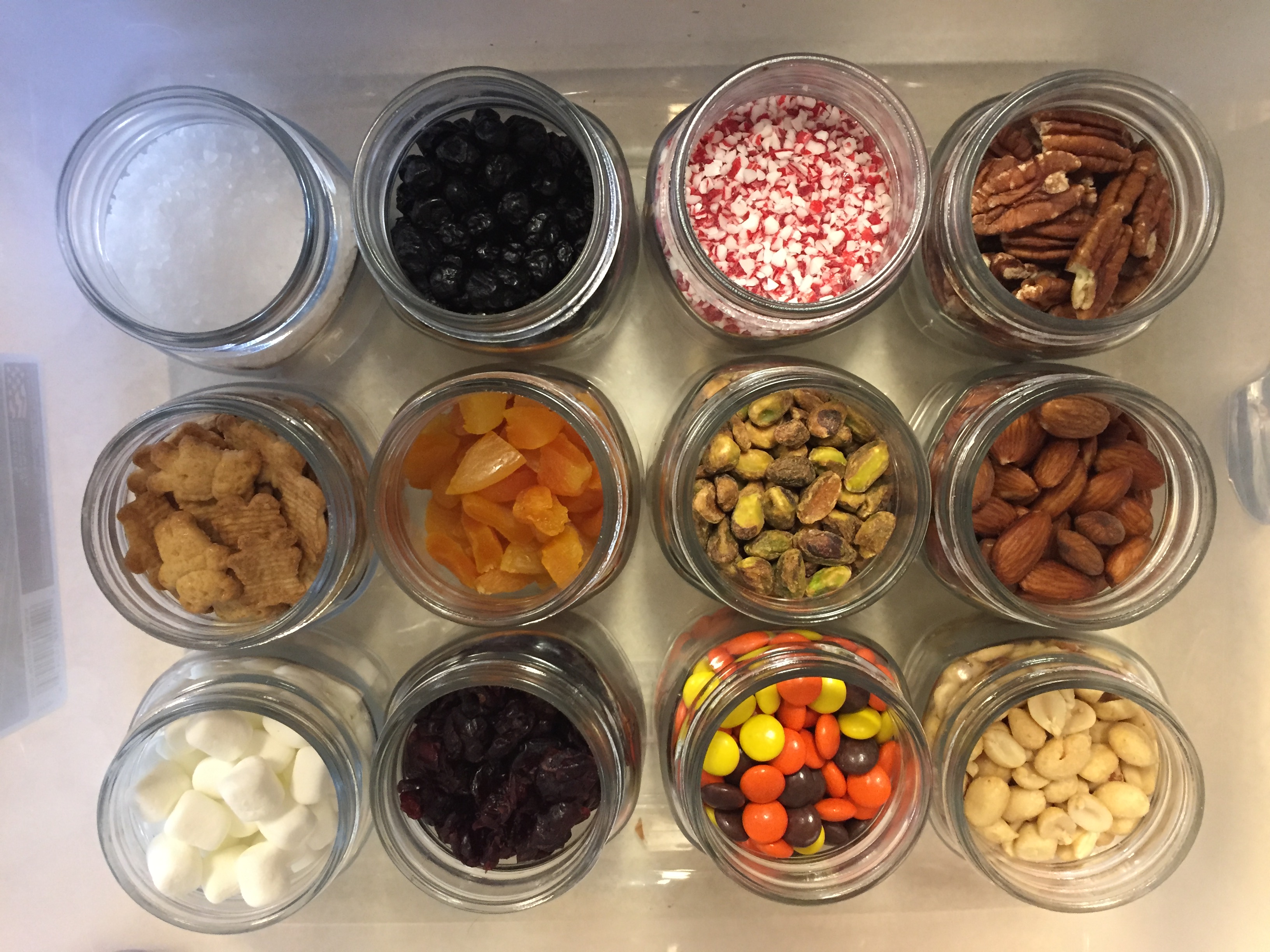 How This Course Works
Fun With Belgian Chocolate is divided into three sections:
Section I lays a foundation for the course and includes:
* The course introduction
* A Belgian chocolate primer
* Things You Need to Know
Section II teaches you how to temper chocolate – a skill you need to master in order to produce professional-looking chocolate.
In Section III you'll progress to making Belgian chocolate treats. Over five consecutive weeks, you'll receive a link to a new module which will include:
* A brief chocolate history and culture lesson
* A list of equipment, ingredients and supplies for the week
* A lesson on how to make a different chocolate treat (and variations on the theme)
* And a hands-on chocolate project assignment to keep you on track and moving forward.
In addition to the weekly modules, you'll get these two bonuses:
* Membership in a private Facebook group where you can ask questions, interact with other course students and post pictures of assignments. As your chocolate sherpa, I'll be there to offer encouragement, choc-spiration and to help guide you through your Belgian chocolate adventure.
* A bi-weekly e-newsletter featuring an inspirational story or message from me, chocolate-making tips, links to interesting articles about chocolate, book recommendations, fun photographs and more.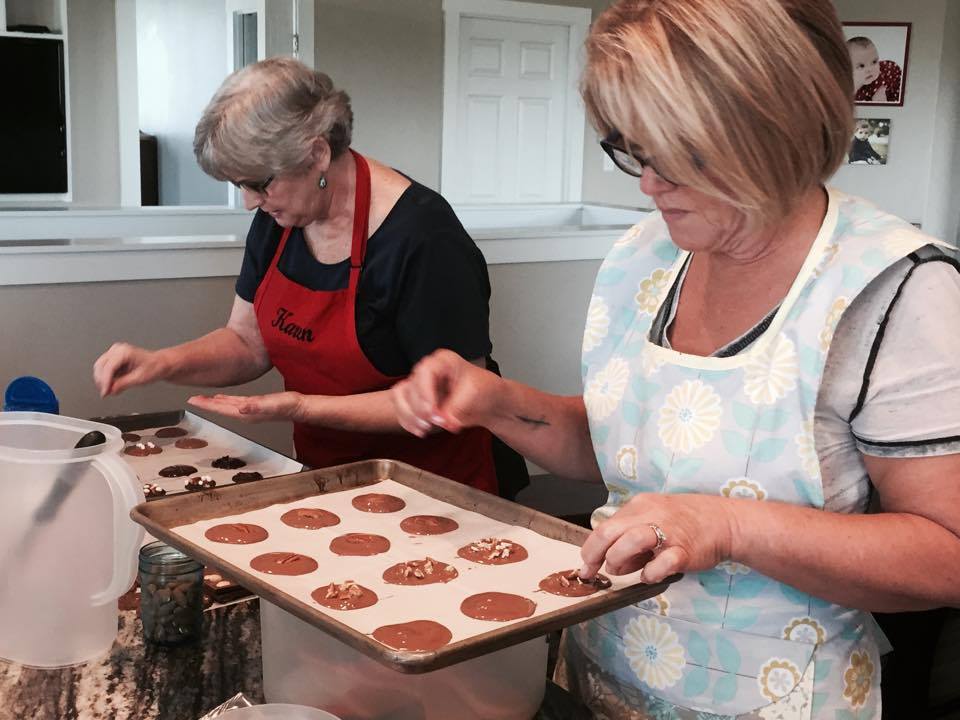 So what exactly will you learn in 'Fun With Belgian Chocolate?'
Good question! What follows is my 'working outline'. Since this is the first time I've offered this course, this outline is subject to change. In fact, if you choose to take the course, you will be part of the first 'beta' group and actually help me test the course to make sure it works.
In exchange for your help, you'll not only get the course at a reduced rate, but because our first class will be small, you'll get more access to me than future students will. We will become fast chocolate friends as we have fun with Belgian chocolate together!
Here's the working outline. Take a look at it and see what you think…
ChezSlaughter Chocolate Academy
Fun With Belgian Chocolate Course Outline
Section 1: Fun With Belgian Chocolate Basics
Module 1: Introduction
Lesson 1: Welcome
Lesson 2: Before We Begin
Lesson 3: Course Outline
Lesson 4: My Chocolate Story
Assignment: Share Your Chocolate Story on the Group Facebook Page
Module 2: Your Belgian Chocolate Primer
Lesson 1: Why We Use Belgian Chocolate for This Course
Lesson 2: A Little Chocolate History
Lesson 3: What Makes Belgian Chocolate 'Belgian'?
Lesson 4: The Belgian Praline
Lesson 5: Chocolate: The Belgian Way of Life
Assignment: Research the websites of a few Belgian chocolatiers; and on the group Facebook page, share one that most appeals to you and why.
Module 3: Some Things You Need to Know
Lesson 1: Your Environment
Lesson 2: Your Supplies & Equipment
Lesson 3: Your Ingredients List
Lesson 4: How to Store Chocolate
Lesson 5: Enemies of Chocolate
Lesson 6: Your Chocolate Vocabulary
Assignment: In the Facebook group, describe the environment in which you'll be working in terms of location, space you have to work with, etc. Also share the toppings you plan to use in your chocolate projects.
Module 4: Tempering Chocolate
Lesson 1: What is Tempering?
Lesson 2: How to Temper
Lesson 3: Tempering Troubleshooting
Assignment: Share your experiences (with words and photos) as you learn to temper chocolate.
Section 2: Fun with Belgian Chocolate Projects
Note: If you've seen photographs of my chocolate, you'll notice that I use a number of different molds and decorative transfer sheets. Molds and transfer sheets are expensive, and the process to use them requires some production steps that would be challenging in the beginning. Therefore, we won't use them in this course. We'll keep our chocolate projects simple so that you can have fun with Belgian chocolate without breaking the bank. I would rather that you spend your money on quality Belgian chocolate.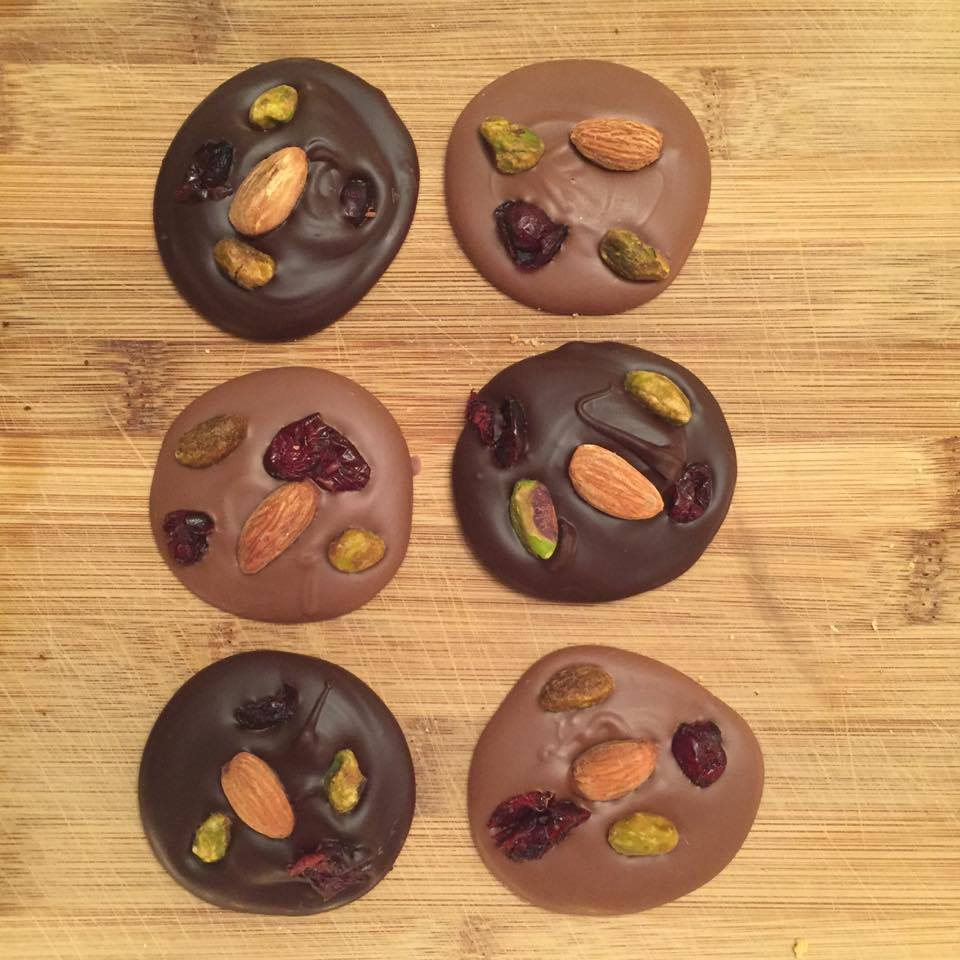 Module 5: Making Mendiants
Lesson 1: What are Mendiants?
Lesson 2: Equipment, Supplies & Ingredients
Lesson 3: Production Steps
Assignment: Make a batch of Mendiants and post a picture in the Facebook group.
Module 6: Making Chocolate Rochers
Lesson 1: The History of 'Les Rochers'
Lesson 2: Equipment, Supplies & Ingredients
Lesson 3: Production Steps
Assignment: Make two different kinds of chocolate rochers and post pictures in the Facebook group.
Module 7: Making Chocolate Bark
Lesson 1: Bark to the Basics
Lesson 2: Equipment, Supplies & Ingredients
Lesson 3: Production Steps
Assignment: Make two different kinds of chocolate bark and post pictures in the Facebook group.
Module 8: Making Chocolate Spread
Lesson 1: Let Them Eat Spread!
Lesson 2: Equipment, Supplies & Ingredients
Lesson 3: Production Steps
Assignment: Make chocolate spread and post a picture in the Facebook group.
Module 9: Enrobing With Chocolate
Lesson 1: The History of Enrobing With Chocolate
Lesson 2: Equipment, Supplies & Ingredients
Lesson 3: Production Steps
Assignment: Enrobe three different treats in chocolate and post pictures in the Facebook group.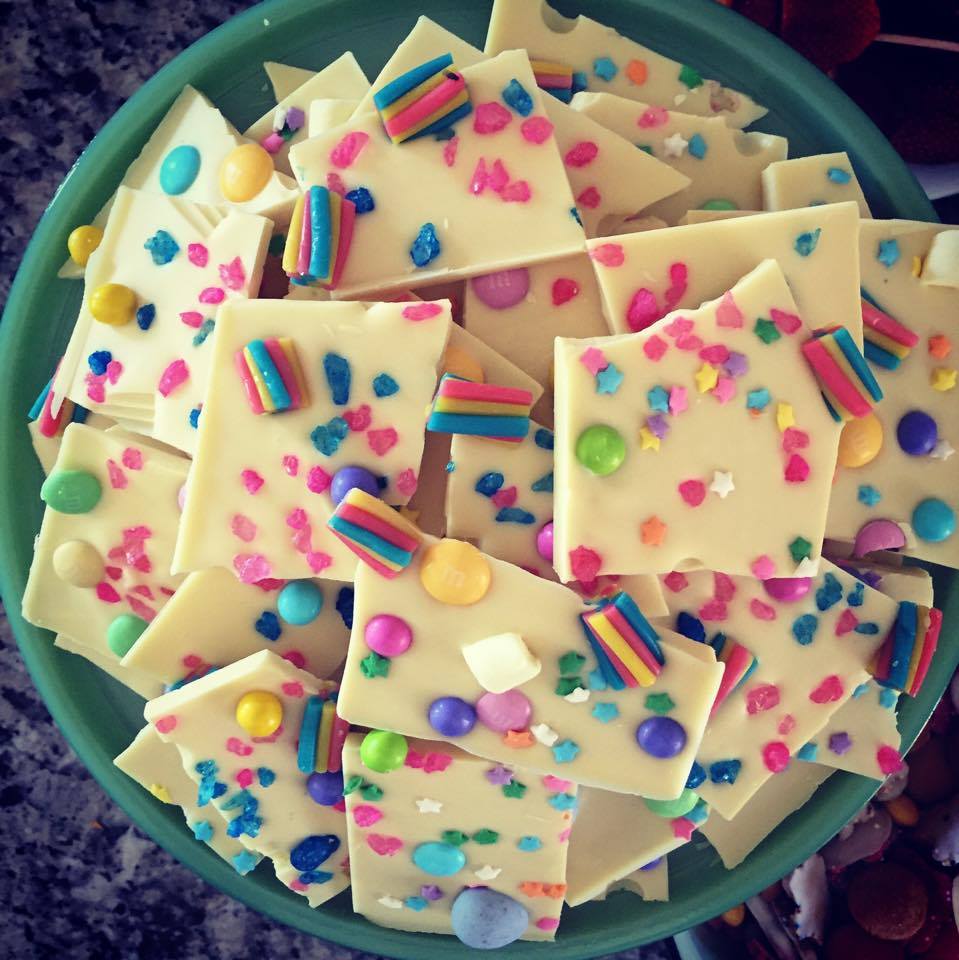 Your Graduation
After you complete all of the modules and post all assignments, we'll celebrate you in the Facebook group!
And as an alumni of the Academy you'll be the first to know about future courses as well as updates made to the 'Fun With Belgian Chocolate' course.
Note: In addition to the course fee you will need to purchase Belgian chocolate as well as a few items such as a kitchen thermometer, ingredients for toppings, etc.
Depending on where you buy your chocolate, how much you buy and what kind you buy (milk is a bit more expensive than dark), I estimate that you'll spend about $50-$100 on chocolate and another $25-$50 on ingredients and other supplies (unless you happen to already have them.)
These are just estimates but I'll help you source the chocolate and provide Amazon links to some of the things you'll need. We'll work to keep the costs down so you can have fun with Belgian chocolate and not bust your budget!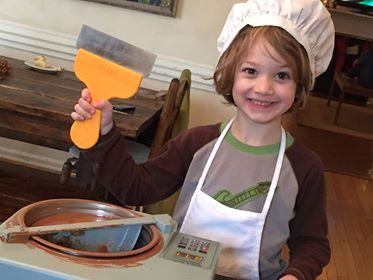 So … are you ready to have 'Fun with Belgian Chocolate'?
I've just opened enrollment for my first group of students. As I mentioned this group is called a 'beta group' because you will have a hand in helping me develop the course. As promised, you will get a 50% discount in the cost of the course in exchange for your input and your patience as I navigate the world of online teaching.
I will keep this first class small – no more than 20 students. And there will probably be even fewer than that. But I've opened 20 places and those are available on a first-come first-serve basis.
Upon registration, you will receive an invitation to join our private Facebook group. This will give you the opportunity to begin preparing for the course and get to know your fellow students.
The course officially starts April 22, the day after Easter. Each week, you'll receive a link to one or two new modules. We're scheduled to finish the course in early June.
Will you join us?
Ready to enroll? When you click here, you'll be taken to the ChezSlaughter Chocolate web store where you can secure your place in the beta group beginning April 22.
The normal cost of this course is $97.00 BUT for beta group members, I'm offering the course at a 50% discount which makes it $49.00. This fee includes:
Delivery of course materials for all 9 modules.
An invitation to join the private Facebook group for beta members only.
A bi-weekly newsletter designed to give you even more information on top of the modules.

Have questions? Write me at: [email protected]

I hope you will join me and have fun with Belgian chocolate!

Jeff Slaughter