Make Memories with ChezSlaughter
You're probably here because you love chocolate.
And if you love chocolate, no doubt you have many happy memories associated with this delicious food.
At ChezSlaughter Chocolate, we make artisan chocolate treats from premium Belgian dark, milk and white chocolate. But we're also in the business of making memories.
You can join us in making memories by:
* Sharing our artisan chocolate with your friends and family.
* Attending one of our hands-on workshops
* Or by joining our upcoming online academy.
Great chocolate lasts but for a moment. But chocolate memories last a lifetime.
We hope you'll make some chocolate memories with us.
Jeff and Kathy Slaughter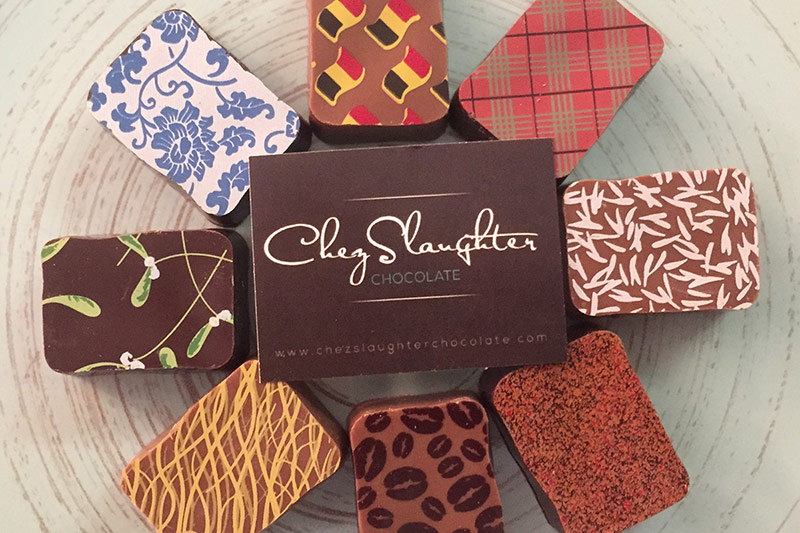 Extra! Extra! Read All About It!
This error message is only visible to WordPress admins
[ultimate_heading main_heading="Discover ChezSlaughter Chocolate" sub_heading_color="#ffffff" main_heading_font_family="font_family:Open Sans|font_call:Open+Sans|variant:800″ main_heading_style="font-weight:800;" main_heading_font_size="desktop:24px;" main_heading_margin="margin-bottom:25px;"]Click the photos below to learn how to purchase artisan chocolate, caramels or biscotti; to host or attend a chocolate workshop; or to host a chocolate party.[/ultimate_heading]
ChezSlaughter Chocolate

Workshops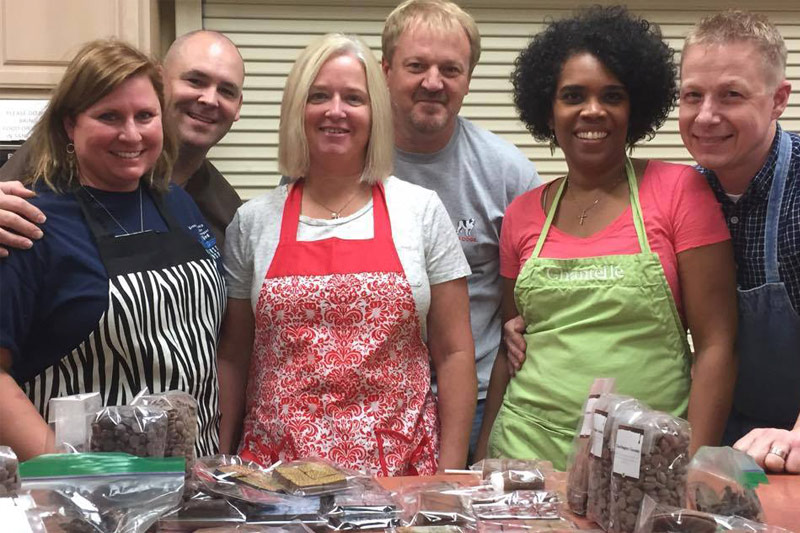 Participants are chocolatiers for a day at ChezSlaughter Chocolate workshops. Depending on the workshop chosen, participants may make bars, filled chocolates or dipped treats. It's a fun-filled, lick-your-fingers, magical day that sends everyone home with lots of chocolate!
ChezSlaughter Chocolate

School for Kids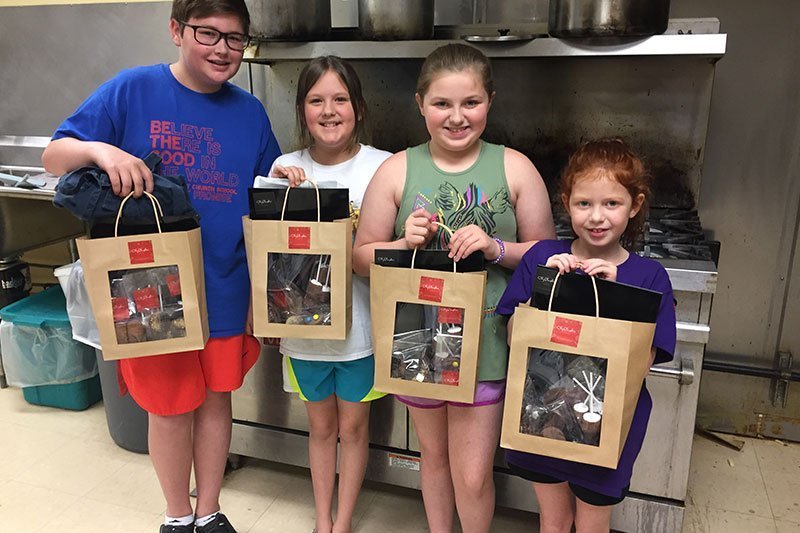 Chocolate School for Kids is a workshop for children ages 6-12. During the workshop, kids learn about chocolate history and geography, some of the math and science used when working with chocolate, and key chocolate vocabulary terms. Plus, they complete a fun art project and make delicious Belgian chocolate treats to take home and enjoy!
ChezSlaughter Chocolate

Newsletter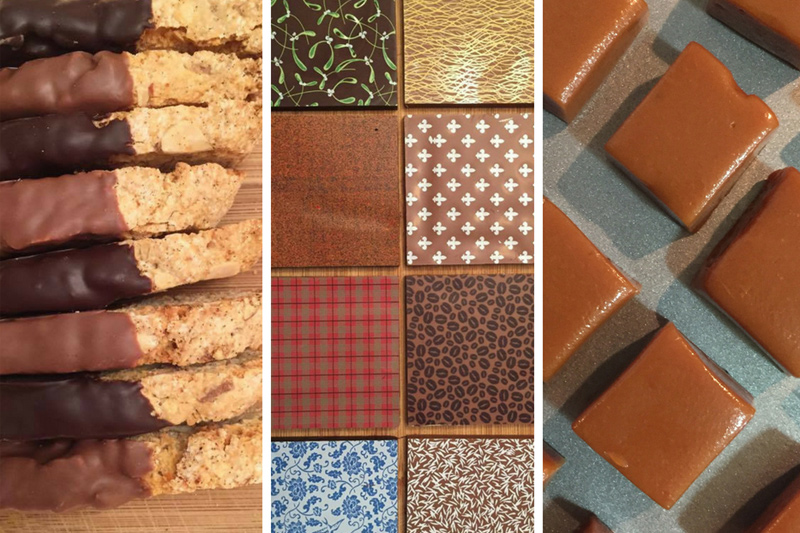 From artisan confections and workshop to parties and special events, keep up with all that ChezSlaughter Chocolate offers by subscribing to our email newsletter.
If you would like more information about ChezSlaughter Chocolate, please email me at: [email protected].
"There is nothing better than a friend, unless it is a friend with chocolate." – Linda Grayson