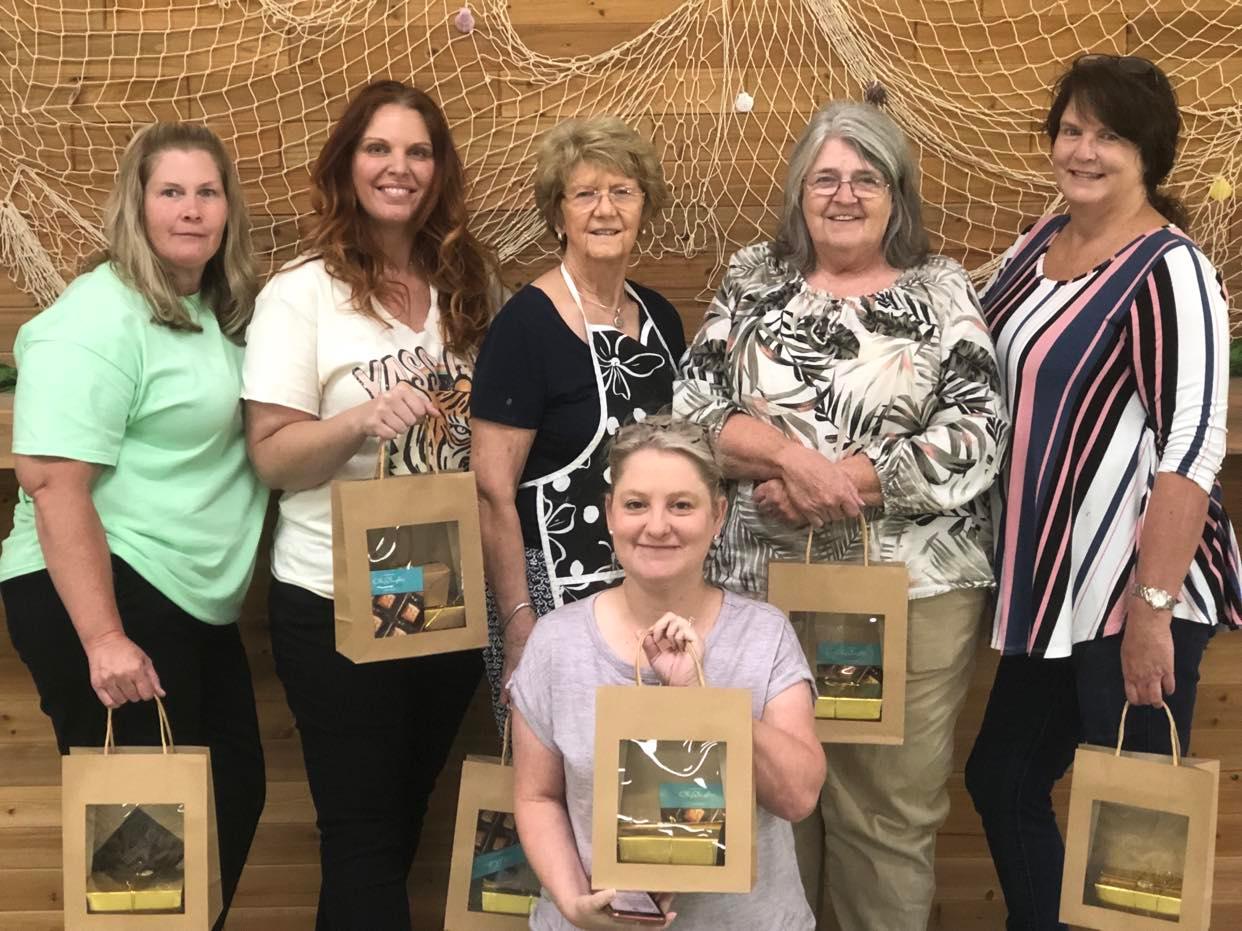 Are you looking for a fun activity for your senior adults?

Are you involved in the Women's Ministry at your church and looking for a fun activity to bring ladies together?
Are you a missions pastor looking for a way to connect your church with missionaries?
If so, then why not host a ChezSlaughter Chocolate Workshop for Adults?
Our Chocolate Workshops for Kids are fun, educational and delicious!
Although our workshops are customizable depending on the number of participants, here is what a typical Chocolate Workshop for Adults consists of:
* We'll open the workshop with a chocolate tasting and a brief explanation about the difference in American chocolate and Belgian fine chocolate.
* This will be followed by a brief teaching entitled, 'Three Reasons why God Gave us Chocolate': that incorporates scriptures about creation, the narrow 'ring about the world' where cacao grows, and the health properties of cacao.
The Workshop
In our hands-on workshop session, your adults can choose to work with milk or dark Belgian chocolate and:
* Make chocolate bars with decorative transfers
* Make a French treat called 'mendiants'
* And dip Belgian cookies, marshmallows and pretzels
The Wrap-Up
At the close of the Chocolate Workshop, your adults will:
* Package the chocolate they've made.
* And gather for a group photograph
Cost
The cost of a Chocolate Workshop for Adults depends on the number involved. We charge a minimum of $300 for a three-hour workshop, but that number may be increased depending on the number attending.
Note: All profits from ChezSlaughter Chocolate go to support the mission of Jeff and Kathy Slaughter in Europe. For more information about that mission see: www.elevateeurope.com
Locations
You can host a Chocolate Workshop for Kids in your church or home kitchen (please consult with Jeff Slaughter to ensure the kitchen is equipped and large enough for the number of children you're inviting.)
Or, Jeff can book a local church to host your workshop depending on availability.
For more information or to book your Chocolate Workshop for Kids:
Email: [email protected]
References
Kenny Joiner, Pastor, Willow Point Baptist Church
Ronney Joe Webb, Missions Pastor, First Baptist Church Shreveport
JD Jones, Missions/Associate Pastor, Calvary Baptist Church
Rhonda Self, South Bossier Baptist Church