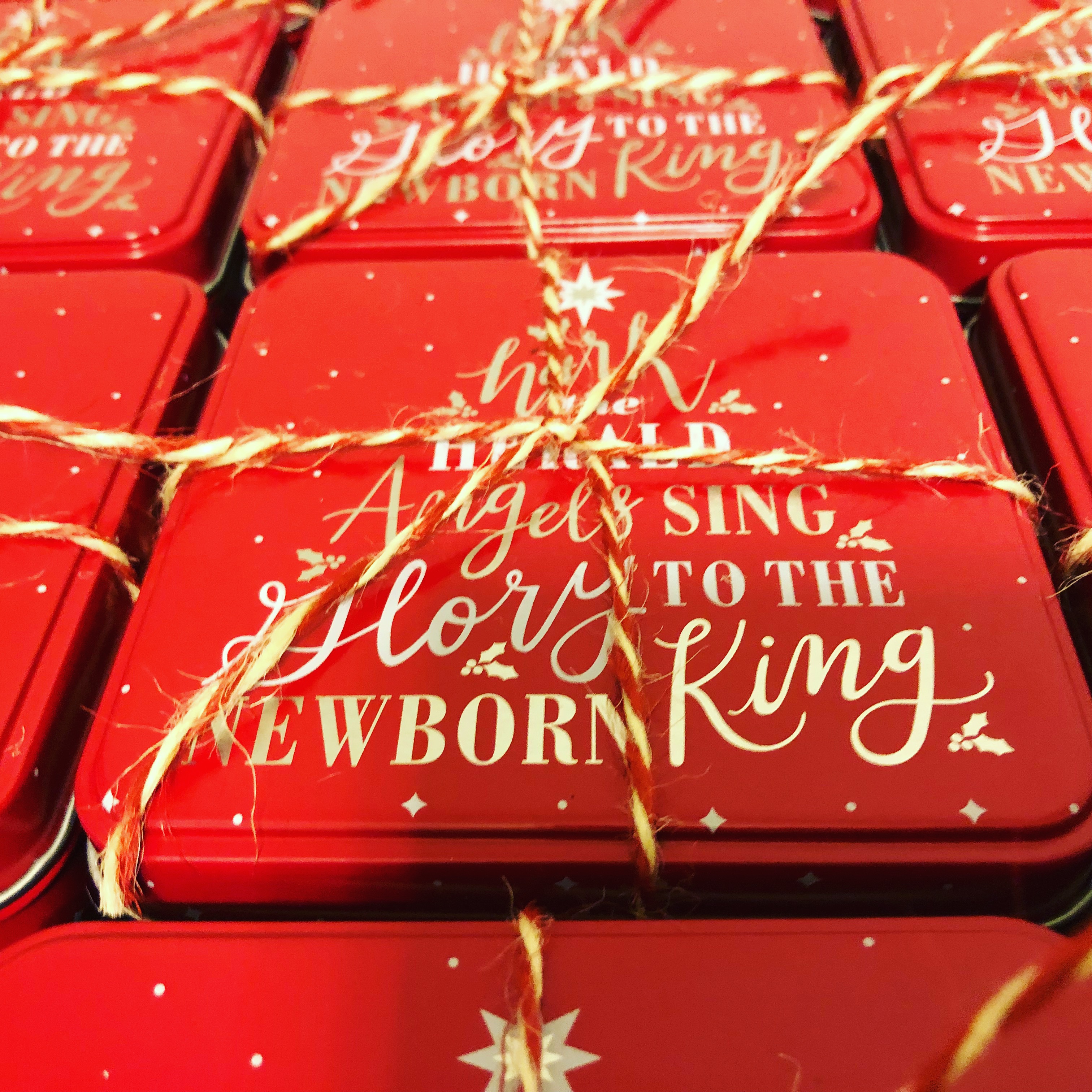 Brighten Someone's Holidays with our Christmas Jolie Bar Tins
Your gift recipient will be delighted with these beautiful bars – almost too pretty to eat – hence the French-inspired name 'Jolie'.
And yet, I doubt they will last long!
Handcrafted with the finest Belgian chocolate and decorated with colorful designs chosen from Chocolate World in Antwerp, Belgium, this box of chocolate goodness will be remembered long after the last luscious bite is enjoyed.
Christmas Jolie Bar tins are available in a buffalo plaid 'Merry Christmas tins' or in a red and silver 'Hark the Herald Angels tins'.
Each tin features four assorted 55-gram square bars including:
* One milk chocolate bar plain
* One dark chocolate bar plain
* One milk chocolate bar topped with roasted almonds
* One dark chocolate bar topped with sea salt
220 grams : $15.00 plus shipping.
Click here to order 'Merry Christmas tins'
Click here to order 'Hark the Herald Angels tins'
**Fun Fact: People often ask, "How do you get the designs on the Jolie Bars?" The secret is using acetate transfer sheets decorated with colored, edible cocoa butter. I get these from Chocolate World in Antwerp, Belgium.**