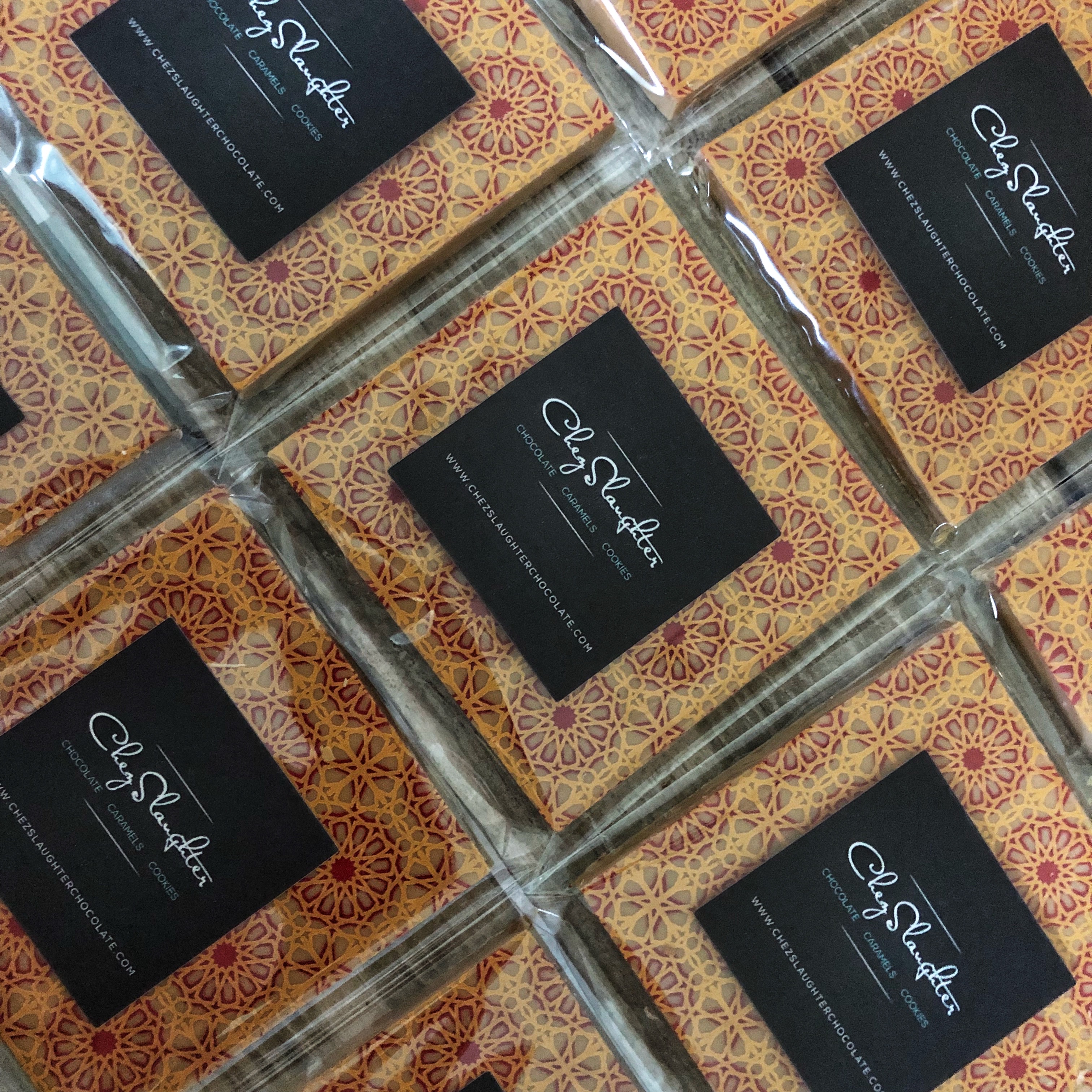 Pre-Order Your Caramel Box by November 1 and Get Bonus Chocolate!
We're kicking off our 2018-2019 ChezSlaughter Chocolate season with a special offer: pre-order your caramel box by November 1 and we'll include bonus chocolate in your box!
This box features Kathy's artisan caramels and our new 'gold' chocolate that's described by our Belgian chocolate maker as 'caramelized white chocolate.'
What's In The Box…
Each caramel box will contain:
* 8 pralines (filled chocolates) with 'gold' shells and fresh ganache. Yum!
* 8 artisan caramels handmade by Kathy
* One gold Jolie bar topped with mini-pretzels!
Pre-Order by November 1 and Get Bonus Chocolate
That's right! I'm in Brussels right now and bringing back some made-in-Belgium chocolate to put in each box ordered by November 1.
So order soon by clicking here! We plan to have boxes ready for delivery and shipping by November 5! (Note: free shipping offered in Shreveport-Bossier-Benton)
ChezSlaughter Chocolate of Shreveport-Bossier City, LA is a roving artisan chocolate company. We make chocolate confections from premium Belgian chocolate and handcraft artisan caramels and cookies such as Biscotti. We also offer chocolate workshops and chocolate-themed parties.