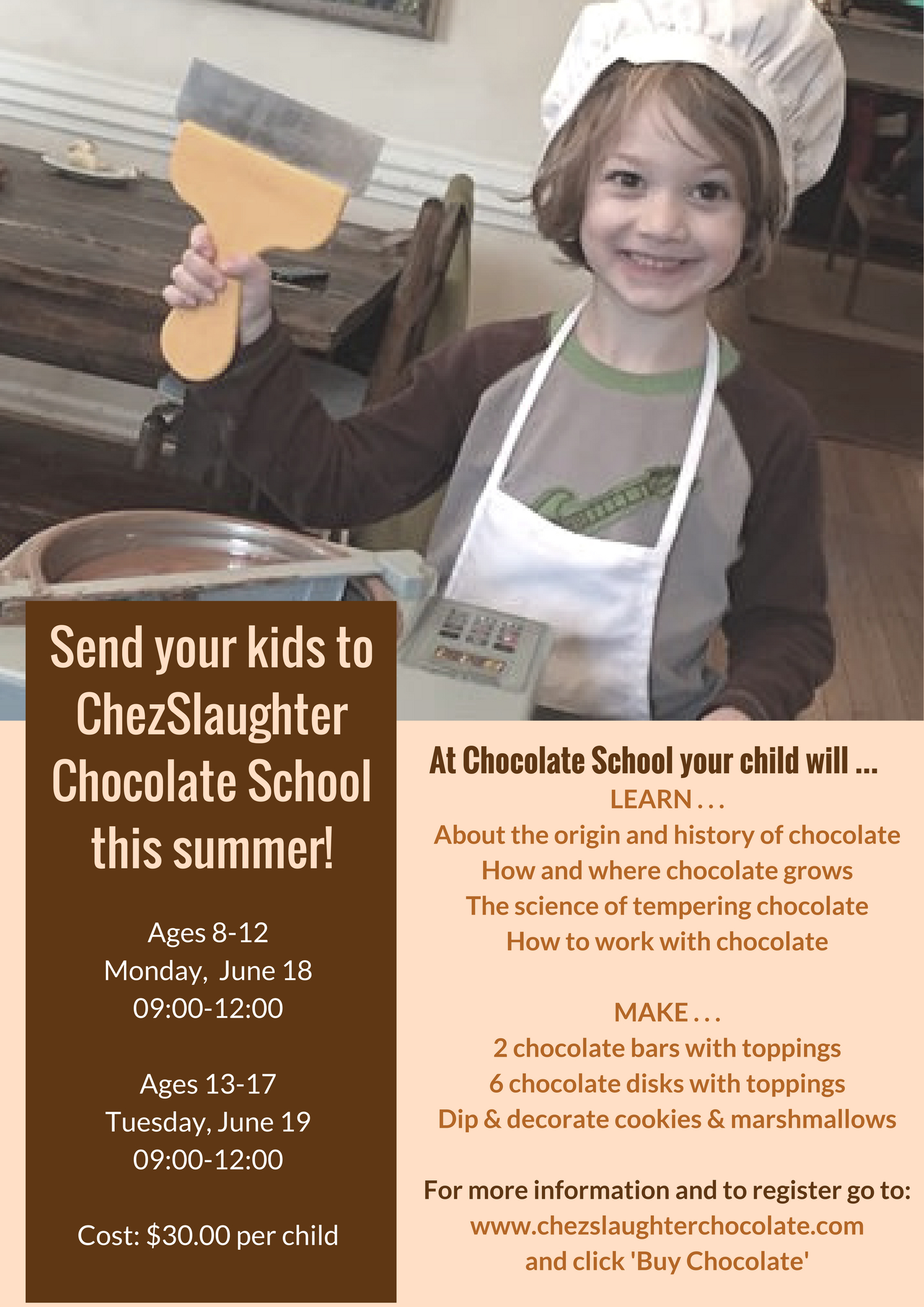 Send Your Kids to Chocolate School!
Your kids are no doubt happy to be out of school for the summer, but why not send them back to school for a day – ChezSlaughter Chocolate School that is – and let them explore the wonderful world of chocolate!
ChezSlaughter Chocolate School for Kids offers two levels on back-to-back dates in Shreveport-Bossier City. The first, for children ages 8-12, is Monday, June 18 from 09:00-12:00. The second, for teens ages 13-17, is on Tuesday, June 19 from 09:12:00.
All will be held in the kitchen of Airline Baptist Church in Bossier City, Louisiana.
At ChezSlaughter Chocolate School for Kids, your kids will learn:
* About the origin and history of chocolate
* How and where chocolate grows
* The science of tempering chocolate
* How to work with chocolate
And they will make:
* 2 chocolate bars with toppings
* 6 chocolate disks with toppings
* Dip and decorate a variety of cookies and marshmallows
* Package and box their chocolate
Note: Each Chocolate School for Kids is limited to six participants.
Note: We will only work with milk chocolate for this workshop. Please let me know if your child or teen has any food allergies, especially those related to nuts.
To register, click here.