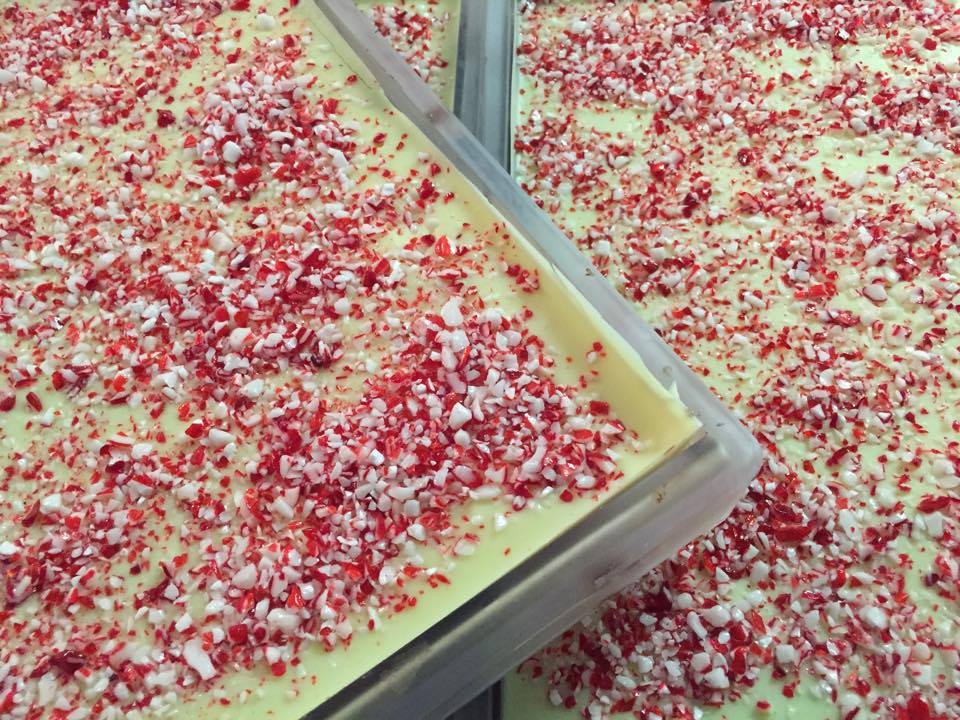 Go Red and White with our Peppermint Bark
Peppermint bark is a popular holiday tradition, but this treat is so much better when made with my premium dark Belgian chocolate and white Belgian chocolate.
After tempering the chocolate, I add a few drops of pure peppermint oil and then pour layers of the dark and white chocolate into a special mold I chose at Chocolate World in Antwerp, Belgium.
Then I sprinkle a layer of King Leo peppermint bits on top of the white chocolate, creating the richest, most delicious – and beautiful – peppermint bark you'll ever taste!
300 grams (10.5 ounces) : $20.00 plus shipping
Click here to order Peppermint Bark.
**Fun Fact: Real white chocolate actually looks yellow because it's made with 100% cocoa butter – no fillers or food colorings!**