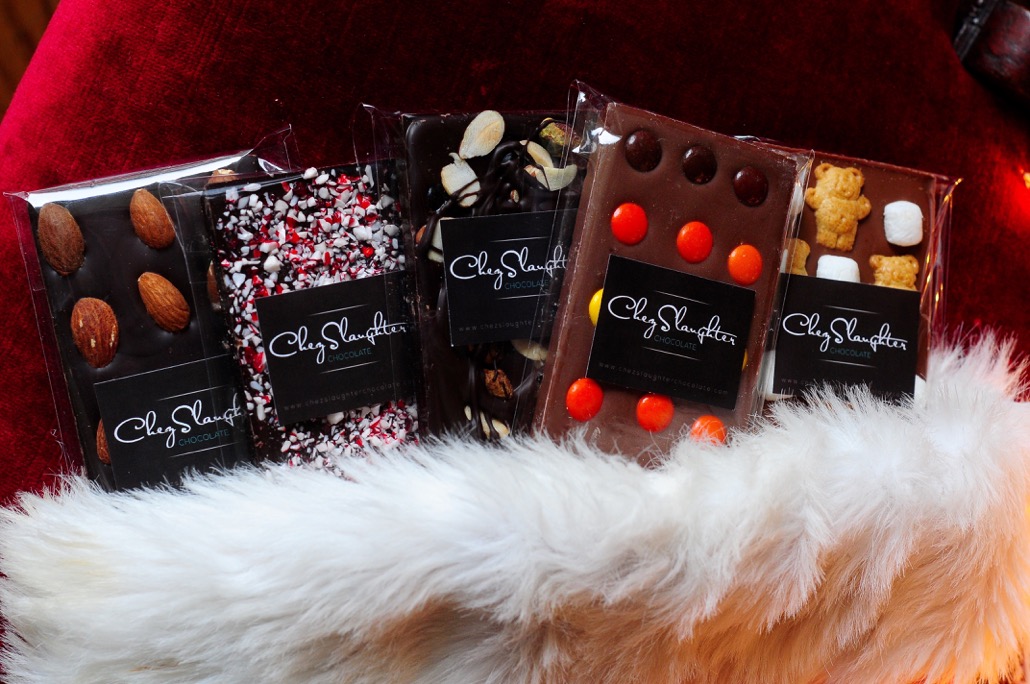 Your Chocolate Stash: Gift These Bars or Keep Them for Yourself!
'Your Chocolate Stash' features 10 of our 100-gram Belgian chocolate bars made to order – with or without the toppings of your choice.
This is a perfect choice for the chocolate lover who wants to stash away an emergency supply – or for someone looking for a classy but inexpensive gift for friends, family or party favors.
Your bars will be packed in bubble wrap and shipped to you to do with as you wish!
1000 grams : $60 plus shipping.
Click to order Your Chocolate Stash.
**Fun Fact: How should you store your chocolate? Keep it in a dry, dark place with optimal temperature 72 degrees or lower. It's a myth that you should keep chocolate in the refrigerator. In fact, because chocolate absorbs aromas around it, if you keep chocolate in the fridge it may eventually taste like leftover lasagna!**