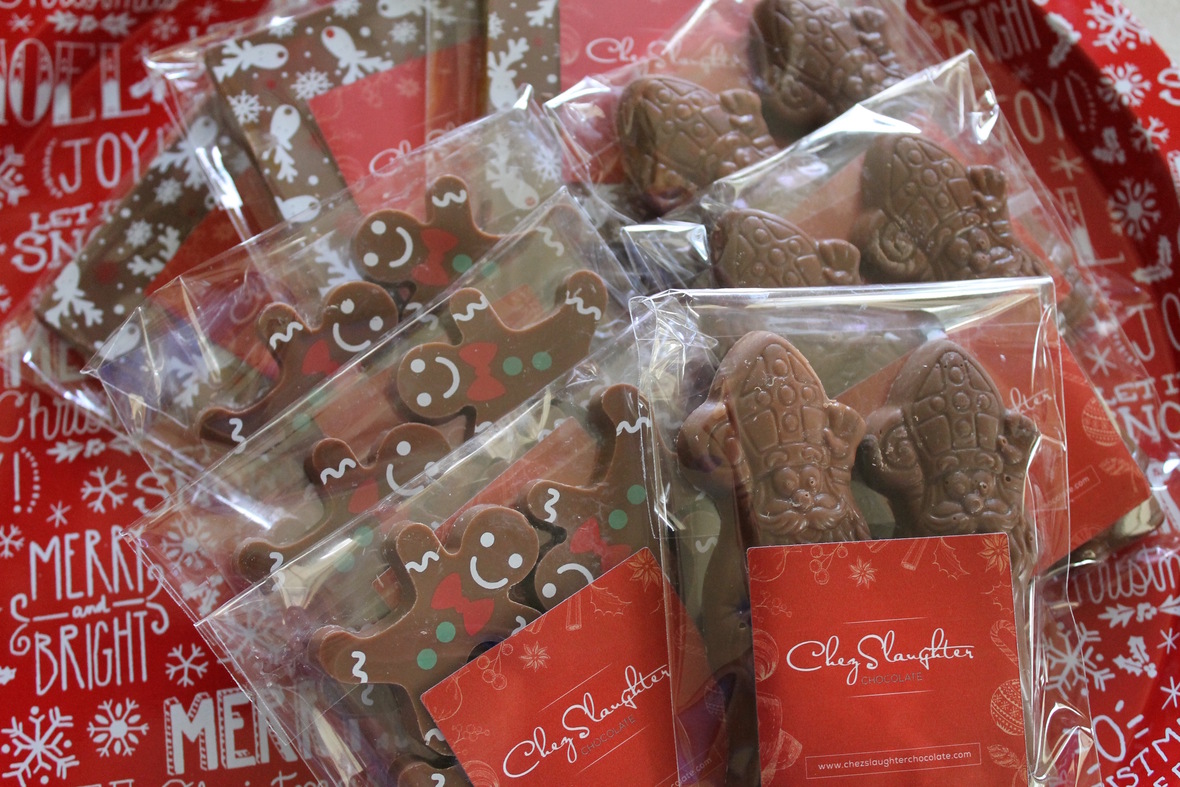 Delight the Kids in Your Life with this Children's Christmas Box
Children of all ages will be delighted with this Christmas box created especially for them.
Filled with Belgian chocolate goodness and a colorful dash of whimsy, this Children's Christmas Box features:
* Six 10-gram solid milk chocolate Gingerbread men.
* Two 38-gram milk chocolate Saint Nicholas figures
* One pack of Belgian Speculoos Saint Nicholas cookies (Known as 'Biscoff in the USA)
All of this is placed in a kid-size Kraft Ballotin (a Belgian chocolate box) and adorned with a kid-friendly Christmas bow.
Click here to order your Children's Christmas Box.
**Fun Fact: The Belgian Speculoos cookie is known as 'Biscoff' in the USA. Marketers felt that the word 'Speculoos' wasn't consumer-friendly so they coined the word 'Biscoff' from 'biscuits' (the British term for cookie) and 'coffee' (a beverage that goes great with the spicy cookie). Delta Airlines made Biscoff famous in the USA by serving them on their flights.**