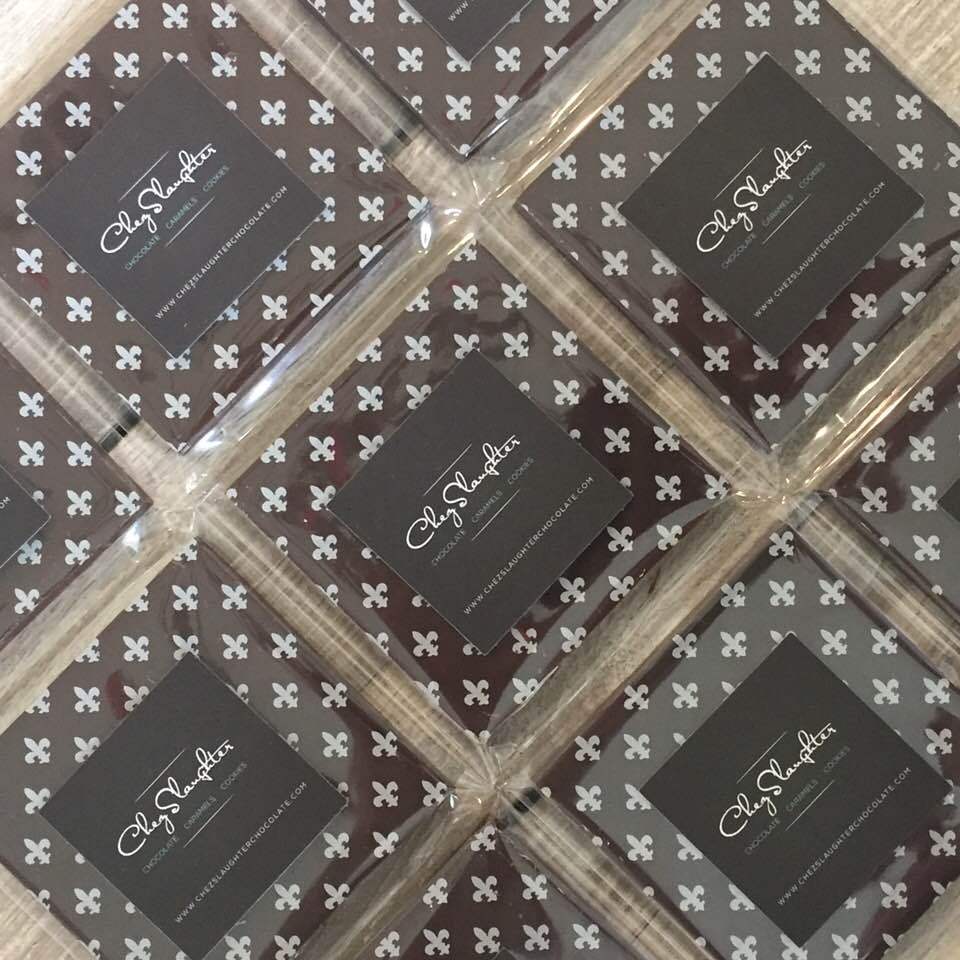 Send Some Louisiana Love with a Jolie Bar 20-pack
Send some Louisiana Love this Christmas with this 20-pack of Fleur de Lys Jolie Bars … the perfect small gift for office colleagues, children's teachers, or party favors.
In this multi-gift 20-pack you get 10 Belgian milk chocolate Fleur de Lys Jolie bars and 10 Belgian dark chocolate Fleur de Lys Jolie bars. All bars are plain (no toppings).
Your gift recipient will be delighted with these beautiful bars – almost too pretty to eat – hence the French-inspired name 'Jolie'.
And yet, I doubt they will last long!
Handcrafted with the finest Belgian chocolate and decorated with an artful design chosen from Chocolate World in Antwerp, Belgium, these bars of chocolate goodness will be remembered long after the last luscious bite is enjoyed.
1,100 grams : $60.00 plus shipping.
To order your Fleur de Lys Jolie Bar 20-count, click here.
**Fun Fact: The Fleur-de-Lys design has long been associated with Louisiana due our state's historical connection to the country of France. Translated, 'Fleur-de-Lys' means 'flower of the lily.'**