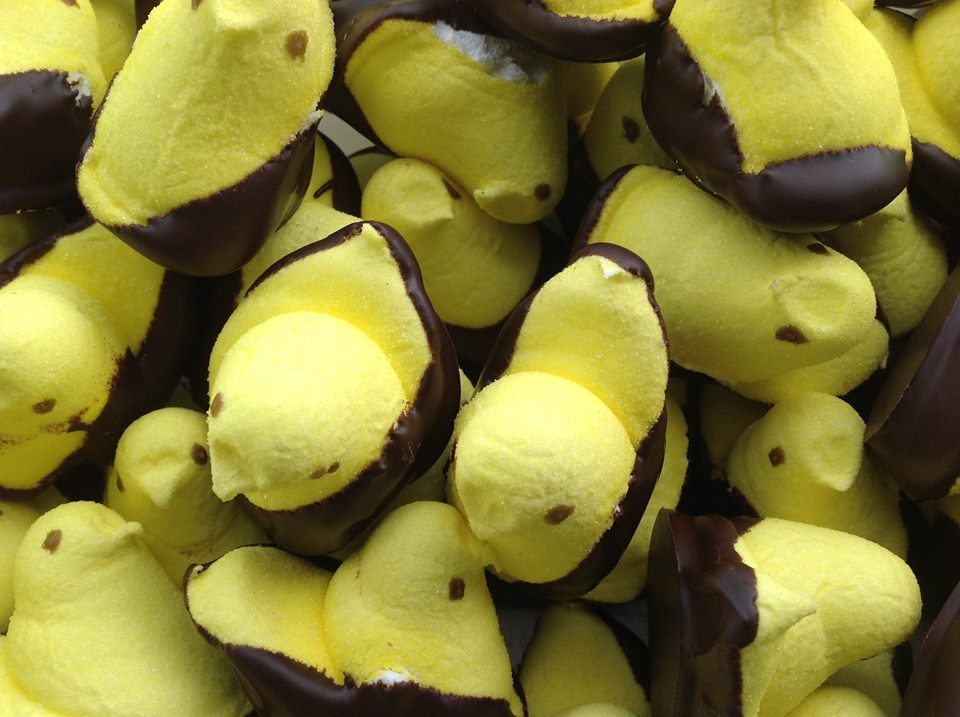 What's The Most Popular Easter Candy of 2017?
This week, we celebrate the Christian holiday of Easter, which marks the resurrection of Jesus Christ. Christians celebrate this holiday in a variety of meaningful ways including Good Friday services commemorating the crucifixion death of Christ and Easter Sunday services commemorating His resurrection.
Somewhere along the way, secular traditions seeped into the Easter holiday and now Christians and non-Christians alike celebrate Easter by enjoying a variety of special chocolate and candy treats. In fact, Easter is second only to Halloween as the most popular candy-buying season of the year.
May the best candy win!
Over the weekend, I conducted an unofficial and unscientific survey among my Facebook friends. Asking them to name their favorite Easter candy, the winners of my contest were:
First place: Reese's Eggs
Second place (a three-way tie): Cadbury hard shell eggs/Whoppers malt ball eggs/Robin's eggs
Third place: Cadbury Creme
After conducting the survey and tallying results, I was surprised to learn that a more official survey had named 'Reese's Mini Peanut Butter Chocolate Eggs' as the most popular Easter candy of 2017.
Even more surprising was the fact that this year, Reese's dethroned the most popular Easter candy for the past 10 years: Peeps Marshmallow treats!
The Mighty Force of Peeps

Even though Peeps were dethroned as the King of Easter candy this year, their's is the story of candy-making legend.
Made in Pennsylvania by 'Just Born', a company founded by Russian immigrant Sam Born in 1923, Peeps first popped up in the 1950's as marshmallow-flavored yellow chicks. Over the years, the chicks have evolved into different colors and flavors and have welcomed new shapes into the fold such as bunnies for Easter, hearts for Valentines and for Christmas: trees, snowmen and reindeer.
I guess a 10-year first-place reign of Peeps is pretty good.  But it just goes to show you that a lot of people out there love it when chocolate and peanut butter come together!
"You got your chocolate in my peanut butter!"
If you grew up in the 1960s and 70s, you probably remember the famous commercial of chocolate lovers and peanut butter lovers colliding on a staircase and discovering a newfound passion for a combination of the two tastes.
Interestingly enough, Reese's peanut butter cups started long before that commercial.
The top-selling Easter candy of 2017 is a version of chocolate and peanut butter concocted in 1928 by H.B. Reese, who started his candy-making career by working on one of Hershey's dairy farms. Reese went on to work for Hershey's, got inspired to invent his own chocolate treats and eventually opened a candy business which many decades later was sold to Hershey's by Reese's children for $23 million and a 5% stake in the Hershey's company.
The inventors of Peeps and Reese's may be long gone, but their treats continue to live on in various shapes, forms and sizes, some of which have become the most loved and appreciated Easter treats.
ChezSlaughter Chocolate of Shreveport-Bossier City, LA is a roving artisan chocolate company. We make chocolate confections from premium Belgian chocolate and handcraft artisan caramels and cookies such as Biscotti. We also offer chocolate workshops and chocolate-themed parties.