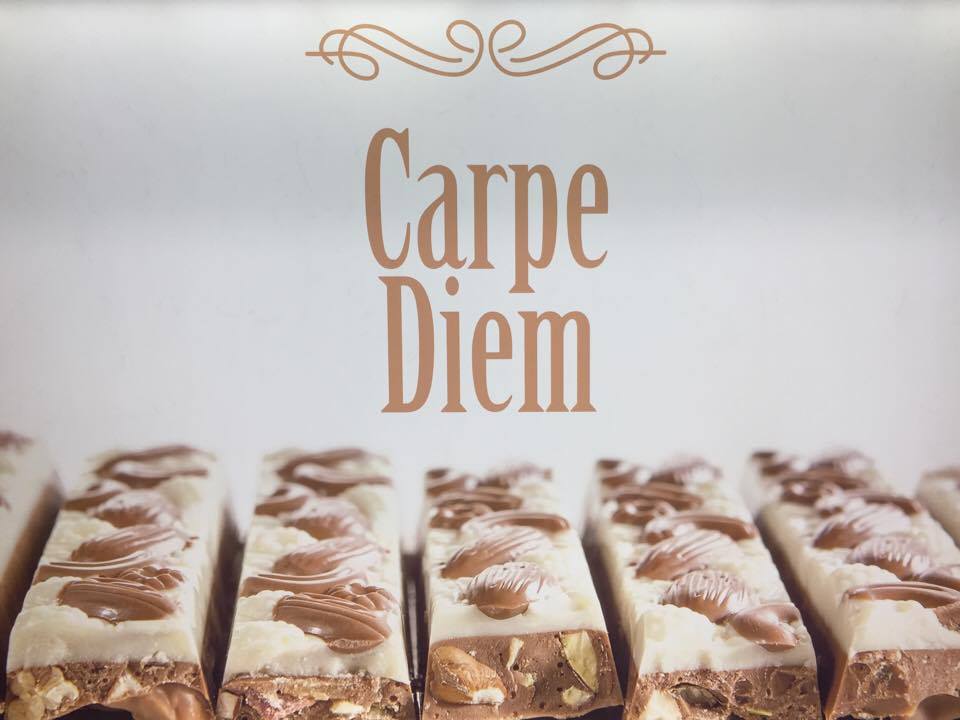 The Art of Fine Chocolate Design :: A Touch of Belgian Inspiration
When I started my journey working with chocolate, we were living in Brussels, Belgium.
Surrounded by more than 300 chocolate companies ranging from small mom-and-pop shops to international multi-store brands such as Godiva, Neuhaus and Leonidas, you didn't have to go far for inspiration.
A walk around the Grand Place in Brussels is a study in the art of fine chocolate design. Chocolatiers dress shop windows with their finest work, changing displays with the seasons to showcase a range of creativity from spring and summer to winter and fall. From Valentine hearts to Easter eggs and from whimsical creations to Christmas cheer, there's always something new to discover in a chocolatier's display window.
A Way of Life
In Belgium, chocolate is more than just chocolate. Chocolate is culture. Chocolate is art. Chocolate is a way of life.
Belgians have their favorite fine chocolate – that guilty pleasure that they've enjoyed for years and keep tucked away in a secret place for a late-night chocolate rendezvous: that box of Wittamer Champagne Truffles. Or that box of Grand Crus from Pierre Marcolini.
Belgians have their favorite fast-food chocolate too. That little treat such as a dark Cote d'Or bar with hazelnuts, a handful of rich, dark Choklotoffs or even Belgian M&M's that gets them through an afternoon of work or an evening at the cinema.
And then there's the box of chocolate they pick up in their neighborhood on the way to a friend's house for dinner. A 500-gram assorted box of Leonidas or a box of confections from a favorite mom-and-pop shop like Irsi in Waterloo.
There's chocolate for every occasion, every taste and every budget.
Chocolate : A Creative's Dream
Chocolate is such an integral part of the Belgian culture that natives hardly give it a second thought. But as an international living in Belgium, it's hard not to give it a second thought, as well as a third, fourth and so on.
What is it about chocolate that makes it as much of an integral part of the Belgian gastronomic identity as frites, beer and waffles? And how do these 300 chocolate companies and legions of chocolatiers continue to expand on the more than 100 years of creativity already vested in the cacao bean?
One of the things that attracted me to the idea of working with chocolate was this creativity.
To the uninformed, a box of chocolate is a passing whimsy. But to those who understand and appreciate the creative process behind a box of chocolate – the world is at their door. Much like the nuances found in a great bottle of wine, subtleties in taste, texture, form and design are found in chocolate as well.
When I began to design my first line of fine chocolates, I found that my chocolatier's palette was filled with an array of choices:
The brand of chocolate for the outer shell and the interior filling
The percentage of cacao within the chosen brand
The fillings such as ganache and the possible ways to flavor it
The toppings for bars
The molds including options in design, number of cavities and weight of pieces
The packaging including bags, boxes, ribbons, labels
The branding and marketing

For a creative person like myself (among other things I'm a writer and musician) I was in artistic heaven. Glancing at my chocolatier's palette I had the power to create fine chocolate such as pralines (the Belgian word for 'filled chocolates), bars and other chocolate confections with endless possibilities.

Oh, where to start?

'The Art of Fine Chocolate' Blog Post Series
From time to time, I'll share what I've learned in 'The Art of Fine Chocolate Design.' We'll look at such topics as:
Designing The Essence :: Chocolate and Flavors
Designing The Body :: The Mold
Designing The Dress :: The Packaging
Designing The Brand :: The Personality

The work of a chocolatier is a journey not a destination. I'm aware that I have much more to learn about the art of fine chocolate design. I'll share from my own experience in which I'm further down the road than I was five years ago, but not where I'll be five years from today.

ChezSlaughter Chocolate of Shreveport-Bossier City, LA is a roving artisan chocolate company. We make chocolate confections from premium Belgian chocolate and handcraft artisan caramels and cookies such as Biscotti. We also offer chocolate workshops and chocolate-themed parties.