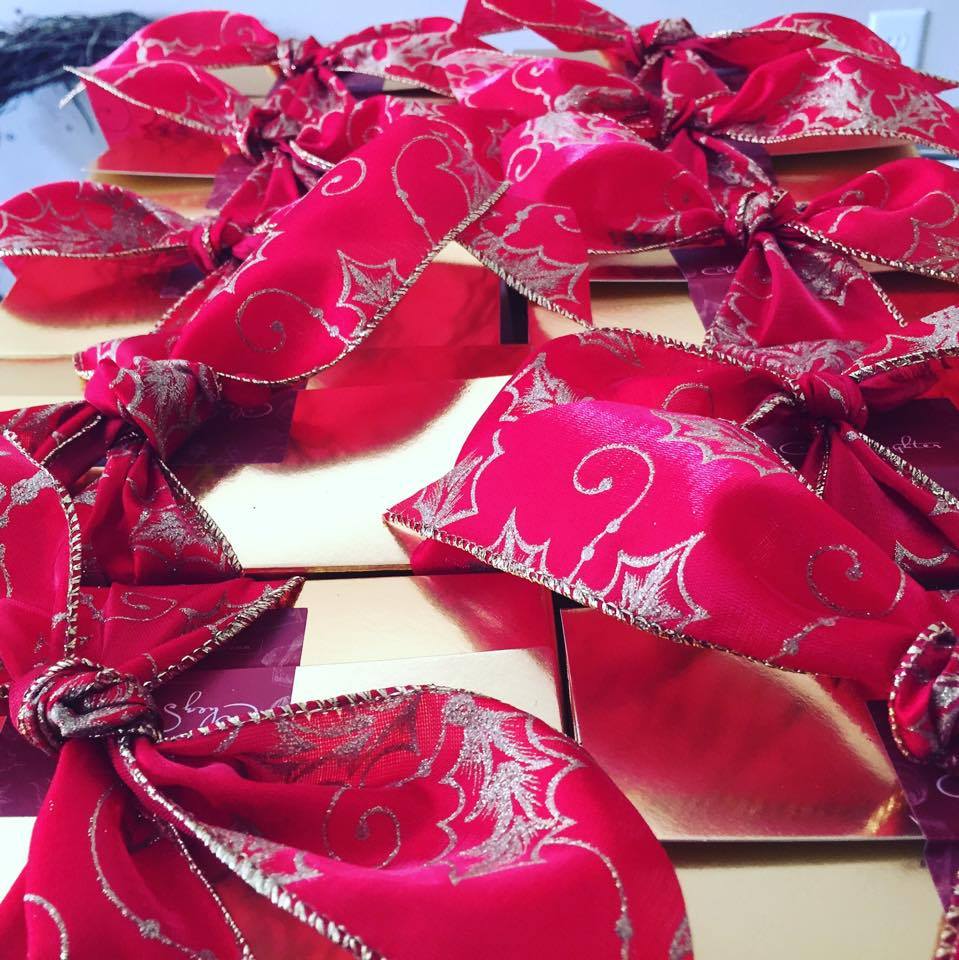 Christmas Chocolate Boxes Are Going Out The Door!
Christmas chocolate boxes of gold with three-bar gift sets, boxes of white filled with luscious peppermint bark and boxes of brown filled with a dozen milk gingerbread men are going out the door and to the post office at ChezSlaughter Chocolate!
I make several trips to Belgium throughout the year for my mission and while there, I trek up to Chocolate World in Antwerp and load up with Belgian Ballotin boxes in preparation for my chocolate season.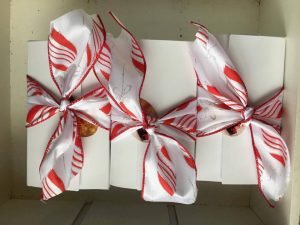 The Belgian ballotin box was created by the wife of Jean Neuhaus, who actually invented the Belgian praline (filled chocolate). At the time, when pralines were purchased, they were placed in a paper cone and carried around the streets of Brussels with a nibble here and a nibble there. But the paper cone wasn't very practical. For one, the warmth of the hand melted the chocolates. And unless you were eating all the chocolates over the course of an hour or so, the paper cones weren't handy for storing.
To overcome these challenges, Jean Neuhaus' wife came up with the simply-designed Belgian ballotin. Today the ballotin comes in gold, white and Kraft (brown) colors. Traditionally they are sealed with the chocolatier's sticker and tied with a beautiful ribbon.
The Belgians believe that presentation is as important as the quality of the product. We've adopted that same philosophy at ChezSlaughter Chocolate. We want every box of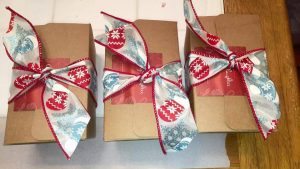 chocolate to look as beautiful on the outside as it tastes on the inside.
We love sharing this tradition with ChezSlaughter Chocolate customers and including a little bit of Belgian beauty – and goodness – with every box of chocolate.
ChezSlaughter Chocolate of Shreveport-Bossier City, LA is a roving artisan chocolate company. We make chocolate confections from premium Belgian chocolate and handcraft artisan caramels and cookies such as Biscotti. We also offer chocolate workshops and chocolate-themed parties.