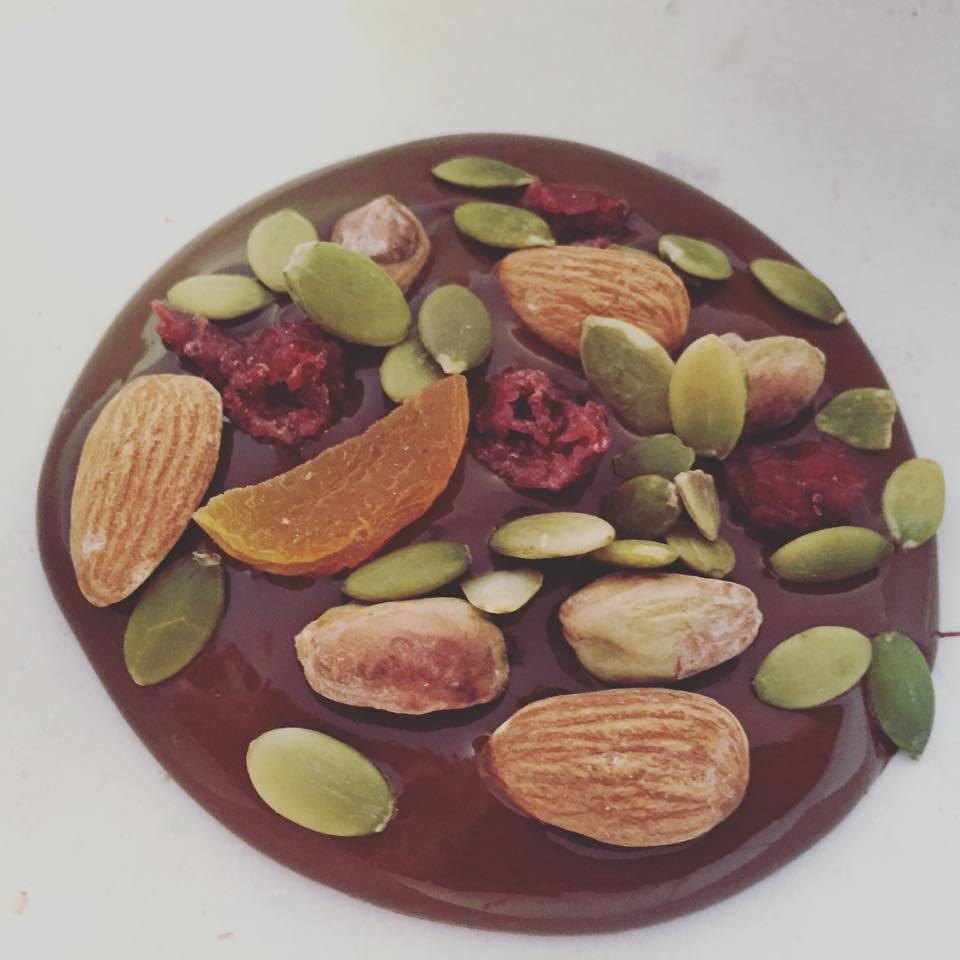 Make Chocolate Mendiants with Leftover Chocolate
One of the fun things about being a chocolatier is having a bit of chocolate leftover at the end of production and trying to decide what to do with it. (It's a tough job but someone has to do it, right?) This happened one day while I was making Christmas chocolate and I decided to surprise my wife with a customized confection called 'chocolate mendiants' a treat we discovered when we lived in Belgium.
A mendiant (pronounced 'moan-dee-ont') is a traditional French confection consisting of a chocolate disk topped with nuts and dried fruit. But there's more to the story than that. The traditional mendiant actually represents the four 'mendicant' or monastic orders, with each of the ingredients referring to the color of monastic robes. Raisins represented the Dominicans, hazelnuts represented the Augustinians, dried figs stood for the Franciscans and almonds for the Carmelites.
You can find mendiants in many European chocolate shops in dark or milk chocolate. But most chocolatiers put their own spin on the treat today, incorporating other nuts, seeds, fruit peels and other toppings.
We always make mendiants during ChezSlaughter Chocolate workshops – they are quick, easy and customizable. Workshop participants can top them with almonds, pecans, pistachios, craisins, sea salt, Reese's Pieces, peppermint, marshmallows and anything else I might have available.
The mendiant I made for my wife (pictured with this post) features almonds, pumpkin seeds, dried orange peel, craisins and pistachios.
Needless to say, she enjoys being married to a chocolatier!
ChezSlaughter Chocolate of Shreveport-Bossier City, LA is a roving artisan chocolate company. We make chocolate confections from premium Belgian chocolate and handcraft artisan caramels and cookies such as Biscotti. We also offer chocolate workshops and chocolate-themed parties.