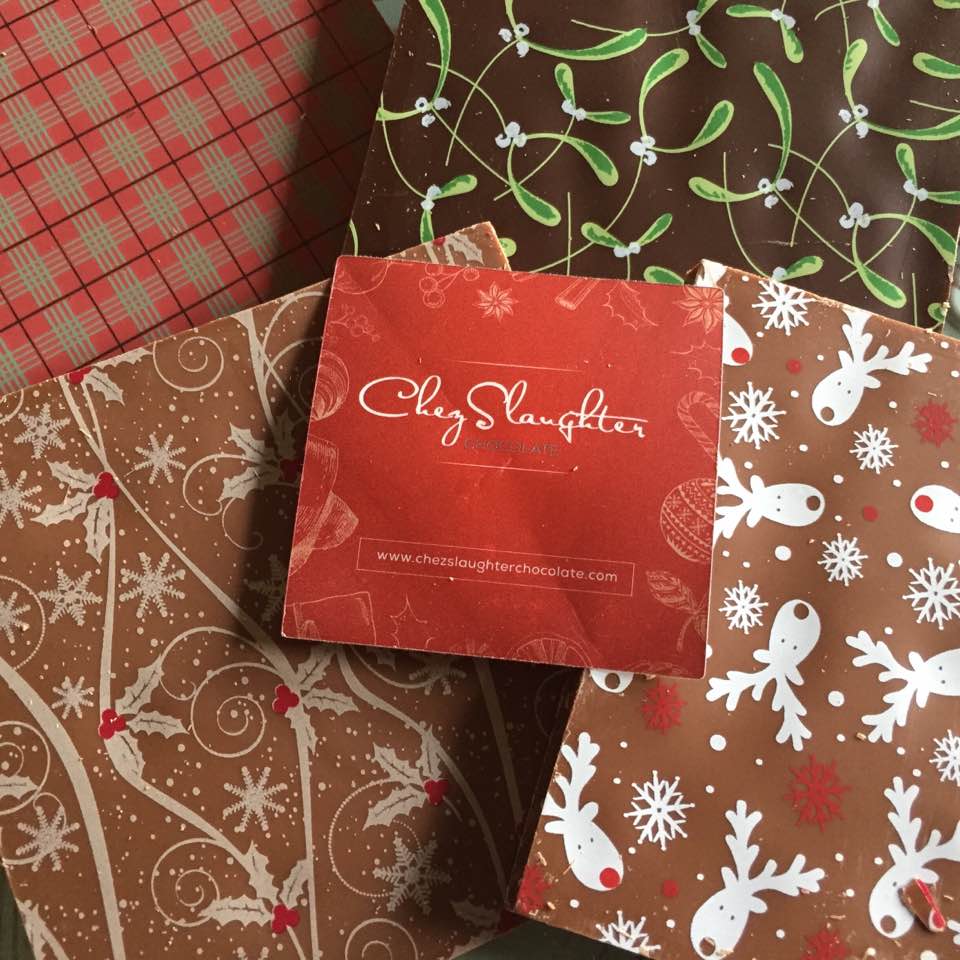 Give a Handmade Gift This Christmas
When my wife and I were engaged, she gave me something for my birthday that I never forgot: a brightly-colored handmade gift bearing the message, 'I love you'.
To this day, it's one of my most favorite gifts ever.
Why? Because she made it.
She bought a wooden pre-cut heart, thoughtfully chose the paint colors and then took great care to apply the paint. It was beautiful.
And the effort she put into this handmade gift meant much more to me than a new CD, sweater or gift certificate.
When I'm in the chocolate kitchen making ChezSlaughter Chocolate, my goal is to make a handmade, artisanal product that will make someone feel the same way.
Sure, you can buy chocolate at Wal-Mart, Target or Amazon.
But when someone opens a box of ChezSlaughter Chocolate, I want them to feel as special as I did the day I opened that box from Kathy containing that memorable handmade heart.
Because I believe a handmade gift comes not just from the hands that made it – but also from the heart that gave it.
Jeff Slaughter
ChezSlaughter Chocolate
ChezSlaughter Chocolate of Shreveport-Bossier City, LA is a roving artisan chocolate company. We make chocolate confections from premium Belgian chocolate and handcraft artisan caramels and cookies such as Biscotti. We also offer chocolate workshops and chocolate-themed parties.