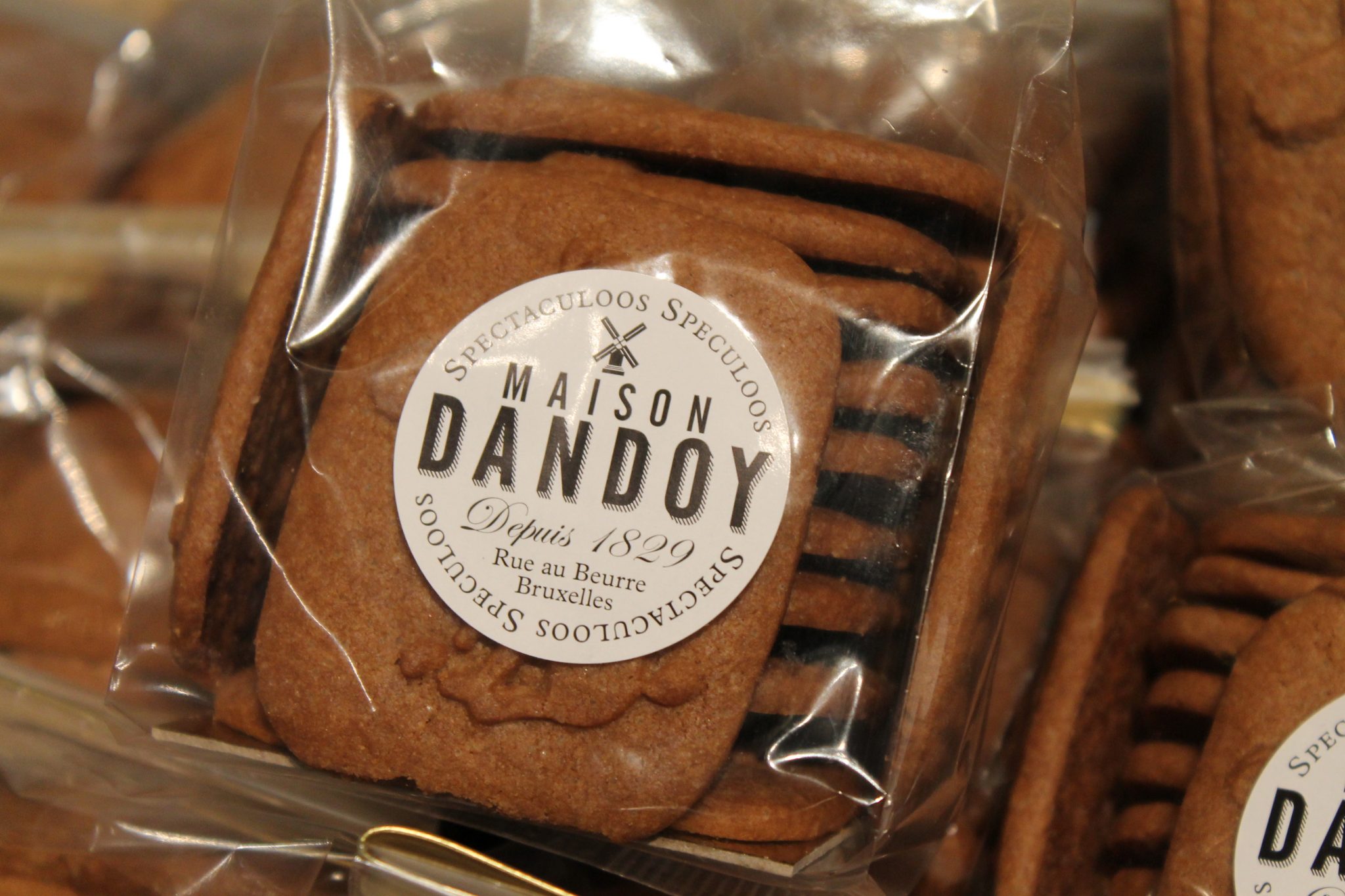 Summer Travel Series: Visiting Belgium?Meet the Spectacular Speculoos
This month, ChezSlaughter Chocolate of Shreveport-Bossier City, LA is featuring the country of Belgium in a 'Summer Travel Series' on The Chocolate Blog.
Why Belgium?
For starters, we lived there for 15 years and want to share some of the wonders of this small country nestled between France, Germany and The Netherlands. But perhaps more pertinent to this website, Belgium is known as the 'chocolate capital of the world.'
Belgium hosts one of the most progressive chocolate industries in the world, setting the standard for couverture chocolate and knowing exactly what to do with that chocolate as evidenced by the 300+ chocolate companies in a country with only 11 million residents!
Over the next several weeks, we're going to cover a number of stories about Belgium – some chocolate related, some food related and some recommendations on what you should see and do if and when you visit the country. We hope you enjoy our Belgium Summer Travel Series!
Meet The Spectacular Speculoos
If Belgium has a national cookie it would be the Speculoos. And it's quite spectacular for such a little cookie.
Served in restaurants and cafes throughout the country, the Speculoos has been part of the Belgian landscape for more than 100 years. In the Grand Place, you'll find that a Speculoos will often be served with your coffee. And if you want to enjoy a fresh baked Speculoos in a local shop, you can find that as well.
What's In A Name?
No one is quite sure of how the cookie came to be called 'Speculoos'.
One possibility originates from the fact that the Latin word 'speculum' means 'mirror' and was used to describe the process of using a wooden mold to imprint a 'mirror image' on the baked cookie.
Another potential source of the name is derived from the Latin word, 'Speculator', which may refer to the cookie's popular molded shape (every December) of St. Nicholas, who held the reputation as 'one who sees all.'
Still another theory is that the name of the cookie comes from the Latin derivative 'species', which means 'spices'. Flavored with mild spices and brown sugar, the cookie finds its appeal in its ability to satisfy the sweet tooth with simplicity.
Today, few really care how the name originated. They're just happy to have their Speculoos!
Anatomy of a Cookie
Although Speculoos come in a number of varieties, the typical Belgian cookie is formed with butter, sugar (beet sugar grown in Belgium) and a melange of spices including cinnamon, nutmeg, cloves, ginger, cardamom and white pepper. A leavening agent such as baking powder is blended with flour, added to the first mixture and stored in a cool place overnight so that the spices can permeate the dough ensuring a rich, even flavor.
Origin of the Speculoos
Originally created for children on Saint Nicholas day (December 6), Speculoos dough was rolled out into special wooden molds by mothers and grandmothers and baked in the shape of St. Nicholas, animals, windmills and more. Children awoke on St. Nicholas day to find their shoes billed with small gifts including this yummy treat.
While the cookie is sold year-round now in small rectangular shapes, each Christmas season, bakers bring out the St. Nicholas molds and offer the original form so familiar to Belgians young and old alike.
A Grand Tip: You can make your own Speculoos cookie at home (see recipe here) and you can even purchase various wooden molds at Christmas markets and specialty stores in Belgium (like Chocolate World in Antwerp).
The Speculoos Today
Today, the cookie is more than a Christmas treat. It has become so popular that it is served with coffee at Belgian McDonald's, used as a flavor in specialty ice creams like Haagen Daz, and made into a rich spread with both smooth and crunchy varieties.
Sold in North America as 'Biscoff', Delta Airlines made the cookie popular by offering it to customers. The spread, known by the same name in the USA, is now available in Wal-Mart and is competing with Nutella (a chocolate hazelnut concoction) as the spread of choice.
Where To Find Them
The Speculoos is a simple treat, but one you won't want to miss. And one you'll want to take home with you to share with family and friends.
Speculoos abound at the grocery store and come in a variety of shapes and sizes including chocolate covered. In the Grand Place, you can find them in packages or boxes at the Carrefour Market. Or, if you prefer them freshly baked, you can buy them at La Maison Dandy.
ChezSlaughter Chocolate of Shreveport-Bossier City, LA is a roving artisan chocolate company. We make chocolate confections from premium Belgian chocolate and handcraft artisan caramels and cookies such as Biscotti. We also offer chocolate workshops and chocolate-themed parties.