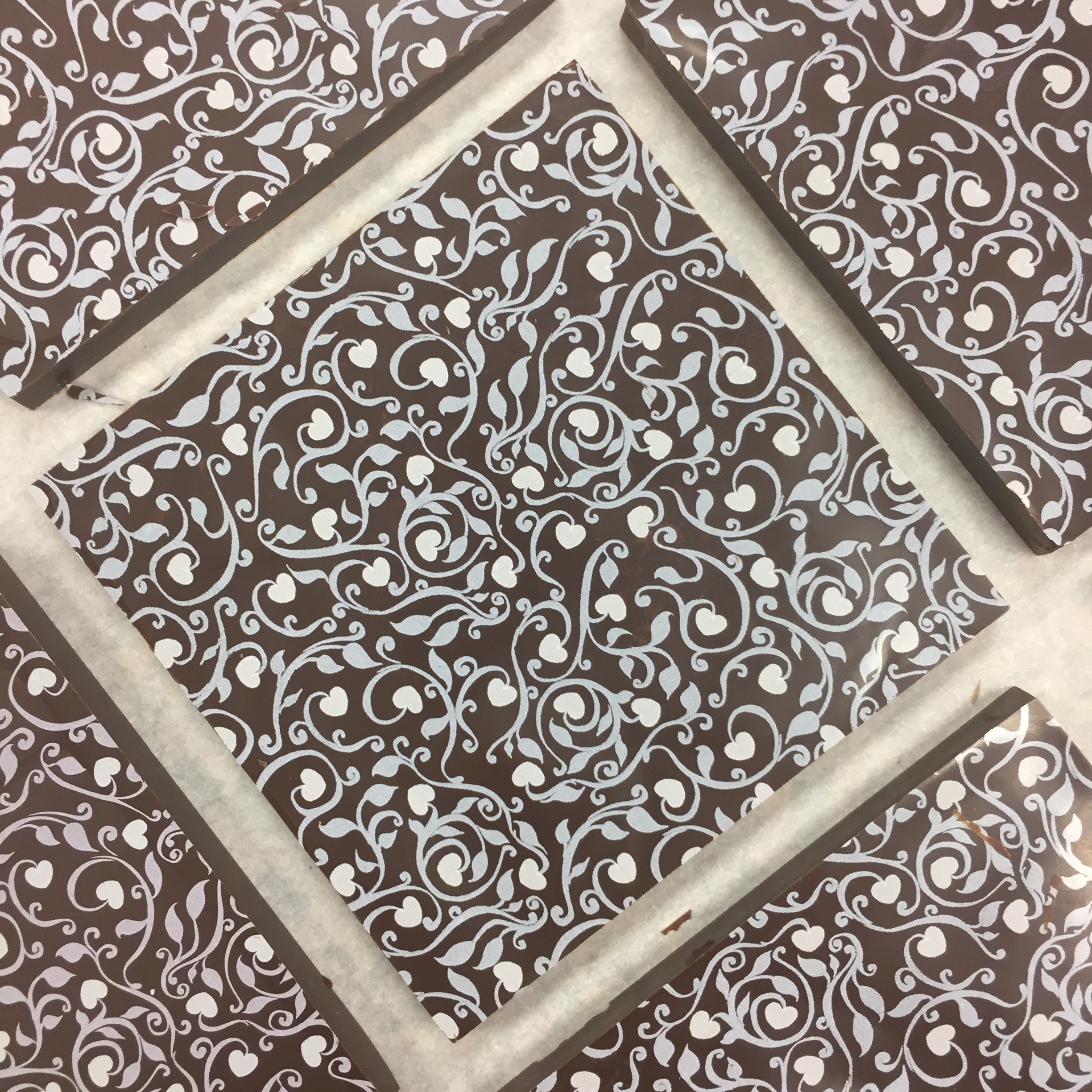 The Perfect Mini-Valentine for Friends, Colleagues, Teachers
Our Valentine Jolie Bars are the perfect mini-Valentine to give to those special friends, colleagues or teachers' in your lives.
We offer two Jolie Bar options: a 10-count and 20-count. Each pack features half Belgian milk chocolate Jolie bars and half Belgian dark chocolate Jolie bars. All bars are individually wrapped, feature Valentine-themed designs and are plain (no toppings).
Your gift recipient will be delighted with these beautiful mini-Valentine bars – almost too pretty to eat – hence the French-inspired name 'Jolie'.
And yet, I doubt they will last long!
Handcrafted with the finest Belgian chocolate and decorated with colorful designs chosen from Chocolate World in Antwerp, Belgium, each 55-gram bar of chocolate goodness will be remembered long after the last luscious bite is enjoyed.
10 count: 550 grams total (1.21 pounds): $30.00 plus shipping.
20 count: 1100 grams total (2.42 pounds): $50.00 plus shipping.
Please Note ::
Orders will be received through Friday, February 3.
Orders will be shipped via USPS by February 10.
Available for delivery in Shreveport-Bossier February 10.
ChezSlaughter Chocolate of Shreveport-Bossier City, LA is a roving artisan chocolate company. We make chocolate confections from premium Belgian chocolate and handcraft artisan caramels and cookies such as Biscotti. We also offer chocolate workshops and chocolate-themed parties.