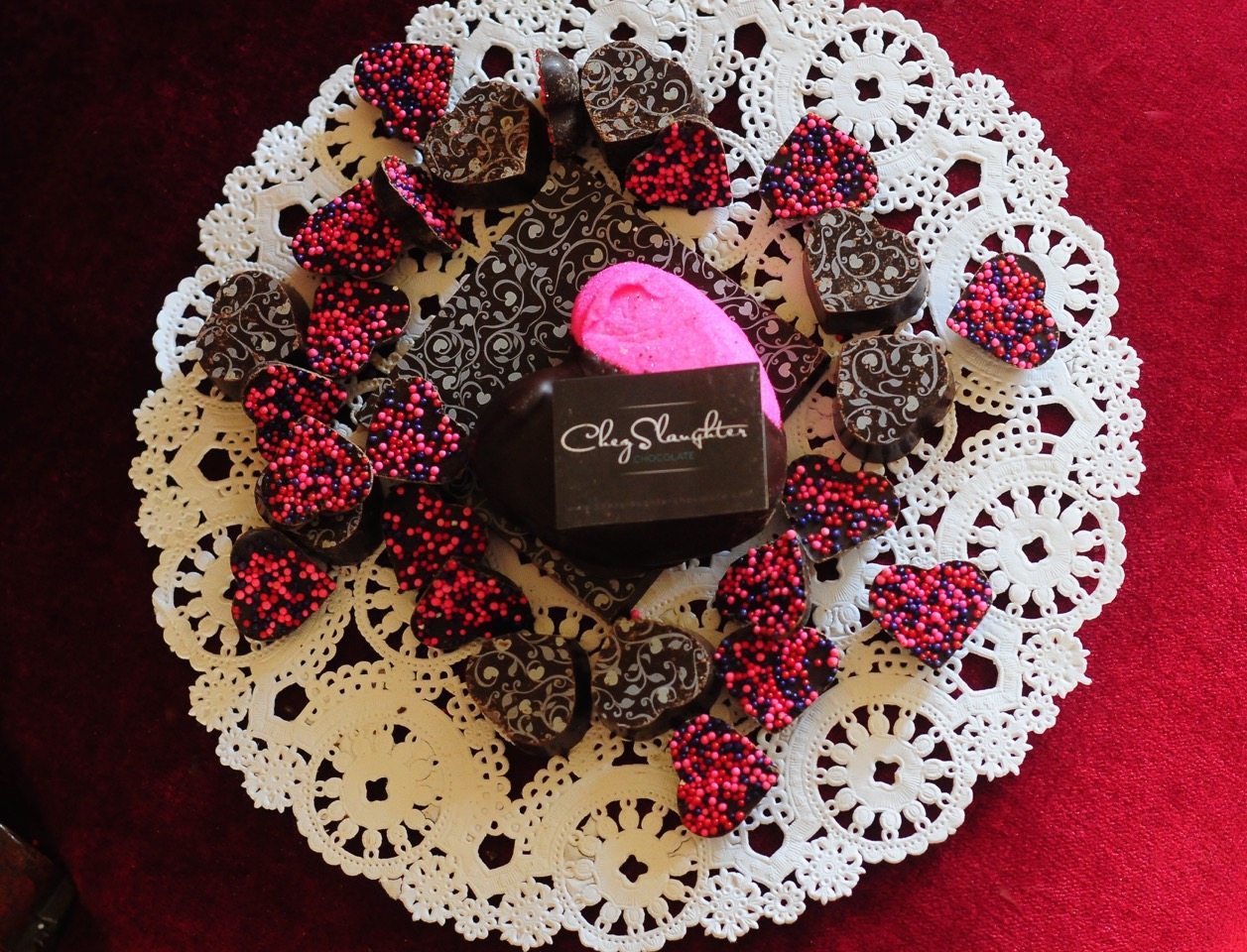 It's Time for Valentine's Chocolate!
Our Valentine's Chocolate boxes are back this year and available to order through Friday, February 3 .
Boxes are available in either dark or milk Belgian chocolate and feature the following:
* Eight milk or dark Belgian-style pralines filled with chocolate ganache.
* A 55-gram milk or dark chocolate solid Jolie bar.
* A 100-gram bag of solid milk or dark chocolate hearts decorated with sprinkles.
* And a Peep Marshmallows heart dipped in luscious milk or dark chocolate.
All items are packaged in clear bags and boxed in a white Belgian ballotin wrapped with a beautiful Valentine-themed ribbon.
Our Valentine boxes are a limited-supply item which means all orders must be made by Friday, February 3.
Mail orders will be shipped by Friday, February 10 and deliveries made by Monday, February 13.
Our Valentine boxes are available for: $18.00 each. Shipping is $7.00 per order and delivery in the Shreveport-Bossier area is free.
ChezSlaughter Chocolate of Shreveport-Bossier City, LA is a roving artisan chocolate company. We make chocolate confections from premium Belgian chocolate and handcraft artisan caramels and cookies such as Biscotti. We also offer chocolate workshops and chocolate-themed parties.