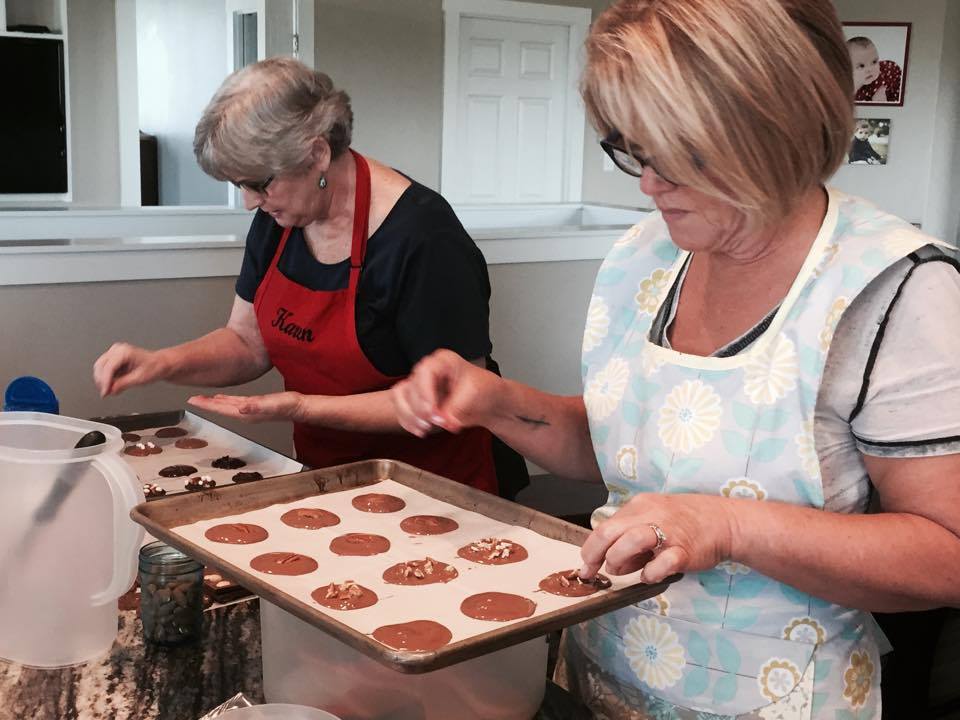 It's Valentine Chocolate Workshop Season!
ChezSlaughter Chocolate offers a variety of chocolate workshops, where participants make their own chocolate treats. Here's information about our Valentine Chocolate Workshop
When I was first learning how to make Belgian-style chocolate, I googled 'chocolate workshops in Europe' and was surprised how few there were. There are a couple of places in Brussels that do workshops and a few in London, but I was surprised more chocolatiers aren't opening their shops to connect with customers with fun and engaging workshops.
I started doing workshops a couple of years ago and they quickly became one of my favorite ChezSlaughter Chocolate activities.
You see, being an independent chocolatier is often a lonely job. When I'm in chocolate-making mode I'm typically alone in a kitchen somewhere for 8 hours from Monday-Thursday. While I enjoy a certain amount of alone time, I also enjoy interacting with people, teaching the basics of working with chocolate and showing folks how to package their Belgian chocolate goodness.
My first few workshops were general in nature – we did a bit of everything from Belgian-style pralines to mendiants to bars to dipped items.
Over the next few weeks, I'm going to be doing some Valentine Workshops where we'll make
Valentine pralines (filled chocolates), Valentine-themed bars, dip marshmallow Peep Hearts in luscious Belgian chocolate and mold tiny chocolate hearts and then decorate them. Then we'll package the goods, box them up in white Belgian ballotins and wrap it with a ribbon.
ChezSlaughter Chocolate of Shreveport-Bossier City, LA is a roving artisan chocolate company. We make chocolate confections from premium Belgian chocolate and handcraft artisan caramels and cookies such as Biscotti. We also offer chocolate workshops and chocolate-themed parties.