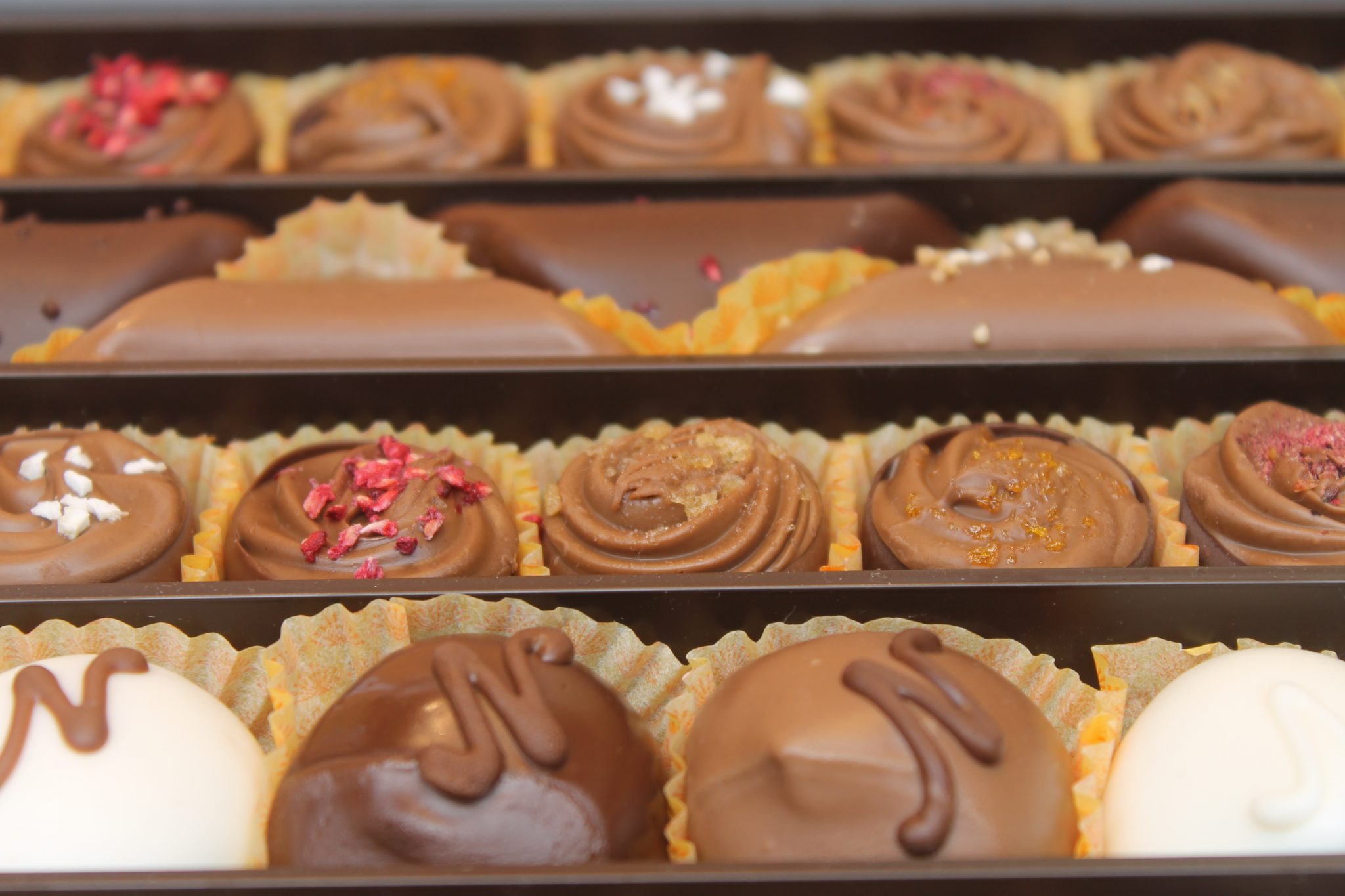 Summer Travel Series : Visiting Belgium?
Enjoy The Chocolate Capital of the World
This month, ChezSlaughter Chocolate of Shreveport-Bossier City, LA is featuring the country of Belgium in a 'Summer Travel Series' on The Chocolate Blog. This article features Belgium as the 'Chocolate Capital of the World.'
Why Belgium?
For starters, we lived there for 15 years and want to share some of the wonders of this small country nestled between France, Germany and The Netherlands. But perhaps more pertinent to this website, Belgium is known as the 'chocolate capital of the world.'
Belgium hosts one of the most progressive chocolate industries in the world, setting the standard for couverture chocolate and knowing exactly what to do with that chocolate as evidenced by the 300+ chocolate companies in a country with only 11 million residents!
Over the next several weeks, we're going to cover a number of stories about Belgium – some chocolate related, some food related and some recommendations on what you should see and do if and when you visit the country. We hope you enjoy our Belgium Summer Travel Series!
Belgium :: The Chocolate Capital of the World
Lick Your Lips…You're In The Chocolate Capital of the World
As headquarters of the European Union, Brussels is known throughout the world as the 'Capital of Europe'. But it should be known as the 'Chocolate Capital' of the world as well.
With two world-renowned chocolate manufacturers supplying chocolate throughout the world, 17,000 Belgians employed in the industry, more than 300 companies producing chocolate products, and thousands of shops dotting the landscape, can any other country claim such dedication to the cacao bean?
What makes Belgian chocolate 'Belgian'?
Good question!
To be certified as authentic Belgian chocolate by the Ministry of Economic Affairs, chocolate must be made with 100% cacao butter. That means no fillers such as vegetable fats can be used in the process. In fact, when the European Union declared that chocolate manufacturers could use up to 5% vegetable fat and still call their products chocolate, the Belgian Ministry of Economic Affairs rushed to create a mark of quality assurance called 'AMBAO' (which is Swahili for 'cacao'). When you see that mark, you know you're getting a 100% cacao-induced experience.
Belgian chocolatiers and factories also keep the quality of their chocolate high by:
Choosing premium beans
Processing the beans in excess of industry standards
Using high quality sugar
Exceeding the minimum required percentage of cacao from 35% to often 43%
And combining years of experience and training with a passion for excellence in chocolate production.
Is it any wonder that Belgian chocolate is known around the world?
A Little Chocolate History
The earliest history of human interaction with chocolate can be traced back to more than 2,000 years ago when the ancient cultures of Mexico and Central America discovered the fruit of the cacao tree and mixed the seeds with spices to create a dark, frothy drink. Spanish explorers returned to Europe from South America and popularized the new drink in the royal court. Soon, imported cacao became a trade, new recipes were invented and shared, and within 100 years, chocolate spread throughout Europe.
During the 17th century, Spain ruled Belgium, giving the country an early start in chocolate commerce. Chocolate gained notoriety as royalty, artists and others of nobility enjoyed drinking chocolate in the famous marketplace and square of Brussels called the 'Grand Place'.
Belgium got another jump on the competition when King Leopold colonized the Belgian Congo in 1885, giving the country a ready supply of cacao.
How Belgium Made Chocolate Its Own
Jean Neuhaus, a Swiss native who had moved to Belgium to open a pharmacy, is credited with making the world-famous Belgian praline in 1912. Looking for a way to enhance his chocolate products (pharmacies sold chocolate back then for medicinal purposes) Neuhaus created a chocolate couverture shell and billed it with almond paste. Voila, the Belgian praline was born
and ever since, chocolatiers have worked to improve, improvise and embellish this traditional Belgian treat.
Today, Belgium is a chocolate-lover's Garden of Eden when it comes to pralines. Chocolatiers have created pralines flavored with fruits, nuts, spices, flowers, creams, caramels – even vegetables such as cayenne pepper.
And with more than 300 different chocolate companies in Belgium, you don't have to walk far to find one near you.
Your only challenge will be deciding which chocolate shop to visit and what to buy!
ChezSlaughter Chocolate of Shreveport-Bossier City, LA is a roving artisan chocolate company. We make chocolate confections from premium Belgian chocolate and handcraft artisan caramels and cookies such as Biscotti. We also offer chocolate workshops and chocolate-themed parties.