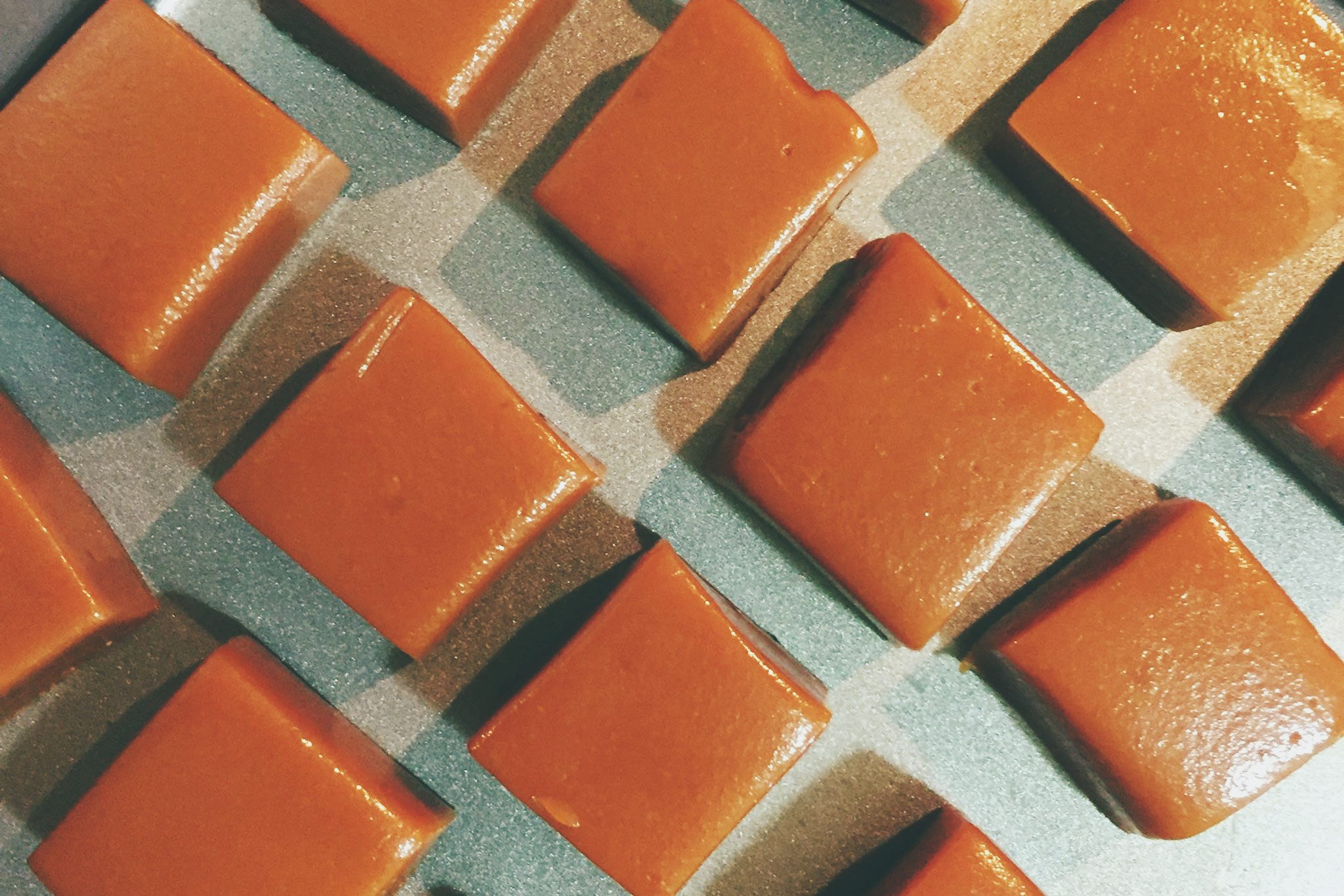 ChezSlaughter Chocolate Offers Artisan Caramels
ChezSlaughter Chocolate of Shreveport-Bossier City, LA will soon add artisan caramels to its handmade confection collection!
Fresh cream steeped in Earl Grey tea and a splash of Mexican vanilla are poured into a boiling hot sugar syrup where it's lovingly stirred by Mrs. ChezSlaughter. Cooled and cut, these creamy melt-in-your-mouth caramels are then wrapped in handcut squares of waxed paper which makes it easy to unwrap and enjoy anytime you like.
Caramel Fun Fact
Caramels date back to the 17th century when early American settlers who were short on ingredients used what they had – sugar and water – to make easy treats for their children. Over time, cooks and chefs experimented with recipes to develop the smooth and creamy concoctions we know today.
Our 'Tea Caramels' are already getting rave reviews by a few folks who've sampled them. We're sure they're going to be a hit.
That's why we're taking this occasion to celebrate the 'Tea Caramel' launch with a giveaway! Three lucky names will be drawn from a hat (figuratively speaking of course) in September to commemorate the launch.
If you want your name to be in that hat, just go here, scroll down and register your email address.
Tea caramels will be available for sale in September. Watch our e-newsletter for details!
ChezSlaughter Chocolate of Shreveport-Bossier City, LA is a roving artisan chocolate company. We make chocolate confections from premium Belgian chocolate and handcraft artisan caramels and cookies such as Biscotti. We also offer chocolate workshops and chocolate-themed parties.