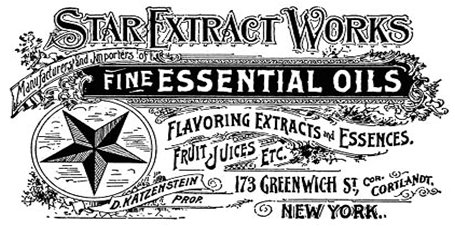 Summer Chocolate Secret :: Chocolate Extract
Due to the intense Louisiana heat, ChezSlaughter Chocolate is taking a break from the chocolate kitchen. However, to tide you over until the fall, we have a series of 'Summer Chocolate Secrets' that we'll share over the next few weeks. Here's a secret about chocolate extract.
If you want friends and family to marvel when you serve chocolate desserts, I have a secret sauce to share with you.
Go here and order a bottle of chocolate extract. Add a generous teaspoon to your favorite chocolate desserts – cakes, cookies, pies or brownies – and get ready to enjoy a new level of chocolate awesomeness …. with no additional calories!
The Star Kay White company was founded in 1890 by immigrant relatives. They make their chocolate extract by steeping cacao beans in a base of alcohol – just like pure vanilla extract is made. A four-ounce bottle costs just ten dollars.
If you do this, be prepared for your friends and family to ask for your secret. You're welcome to share it with them or just smile and shrug your shoulders!
ChezSlaughter Chocolate of Shreveport-Bossier City, LA is a roving artisan chocolate company. We make chocolate confections from premium Belgian chocolate and handcraft artisan caramels and cookies such as Biscotti. We also offer chocolate workshops and chocolate-themed parties.